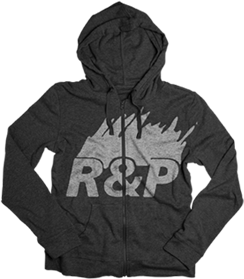 One-Stop Printing Service Solution
R&P Prints is currently among the fastest growing printing companies in Canada. We are dedicated and committed to providing our clients with a full array of custom screen-printing and embroidery services.
We are the solution for all your textile (clothing, apparel, wearable) printing needs. R&P Prints applies a structured approach to any size project, which allows us to provide top-notch service for both businesses and individuals, always focusing on client satisfaction.
Creative Team
The creative forces at R&P Prints offer precision, meticulous attention to detail and innovative thought processes that place us at the forefront of the printing industry. R&P Prints uses only state of the art equipment. Specializing in custom screen-printing and embroidery, including t-shirts, jerseys, polo shirts, bags, towels, sweatshirts, jackets and more. We have the right product for any budget and will work to accommodate you in the best way possible.
We don't charge any set up fees and we provide free shipping.
We offer on-line support as well.
We guarantee to provide great print results every time, for every client.
Our talented, professional and dedicated team of print specialists will work with you at every step of the way and ensure that you receive the best product on time.