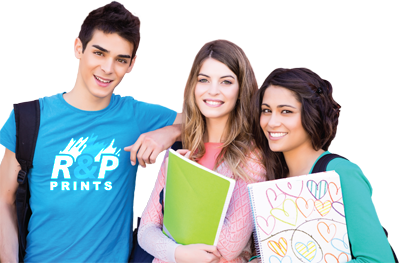 Custom School Uniforms
Wholesale custom school uniforms As quickly as the summer began, the sad reality is that in just a few months it will be over. September is right around the corner and with that comes the always loved back-to-school season. Along with worrying about getting school supplies like paper, pens, and books there is also the issue of school uniform. In the meantime, schools are preparing for the upcoming school year, sorting out many things that include school uniforms. If you work at a school and are involved in the uniform ordering decision, the best option for you is undoubtedly to order wholesale custom school uniforms.
Alternatively, if you're a parent, you're probably faced with a variety of options when it comes to buying your child or children a school uniform; do you buy it brand new in a retail store? Or perhaps from an online vendor? Or maybe you buy it second hand from a previous student. What often goes under the radar however is the great option of buying wholesale custom school uniforms.
Wholesale Custom School Uniforms: Buy in Bulk for a Lower Cost
What is the benefit of buying wholesale custom school uniforms? The price difference, in the long run, is a huge factor. If you choose to buy wholesale custom school uniforms you can expect wholesale prices instead of the overpriced retail options available. Not only that but you can get high quality custom embroidered clothing that's designed and printed exactly according to any school's preference. Why pay exorbitant mark up costs from retail stores, online vendors or manufacturers when wholesale custom school uniforms are simply a click away.
At R&P Prints we pride ourselves in our exceptional quality; quality clothing and of course quality customer service to help answer any questions you may have. Here at R&P Prints, only the best manual and automatic screen printing equipment is used and because of this we can guarantee you will love the results every time! With the ability to do silk screen printing, t-shirts, jackets and sweatpants, R&P Prints can design and produce your children's entire school wardrobe.
R&P Prints Commitment to Quality and Free Estimates for School Uniforms
At R&P Prints we offer free estimates and no set up fees, which means it has never been easier to get your school uniforms than it is today. Our on-site designers will ensure that the exact direction required by the school is followed so that your child or the students at your school will receive only the best quality uniform possible. Do you have a deadline? No problem! R&P Prints strives to meet your deadlines and will go above and beyond to ensure deadlines are always met. Let our group of talented and professional associates walk you through the process of submitting a design, getting your free estimate and finally getting only the best wholesale custom school uniforms available. This year, do your wallet or school budget a favour and contact R&P Prints and beat the back-to-school rush that is inevitable. Get clothes that will last, with durable and stylish qualities! Don't hesitate and contact our specialists today at 1-877-646-5111 or at our email address info@printscanada.com. If you are in the Toronto area, call us at 647-347-2643 and you can even schedule an appointment for a walk-in consultation. Choose affordability, quality and most importantly durability this school season by choosing R&P Prints to produce your wholesale custom school uniforms.
R&P Prints uses only state of the art manual and automatic equipment. Specializing in custom screen printing, printing embroidery, we guarantee to provide great print results every time