Custom T-Shirt Printing Montreal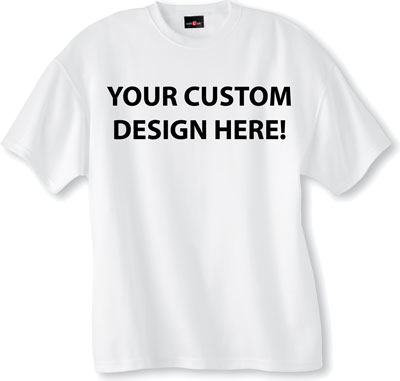 If you are in Montreal and are searching for a custom t-shirt printing company to handle large volume orders, or even 1-off custom prints, look no further. PrintsCanada.com (R&P Prints) sources the most popular choices for t-shirts (like American Apparel, Gildan, Alstyle Apparel) and an extremely wide array of t-shirt types (short sleeve, long sleeve, no sleeve, baseball tees, jerseys, etc.) so rest assured, you've found the right t-shirt printing company.
We deal with many companies from Montreal and have been printing custom t-shirts for years. We work with large and small businesses, teams, promotions companies, schools & universities, teams and marketing agencies all over Canada. We produce high quality work, with quick turnaround and short delivery times.Your satisfaction across the board is our number one priority!
Feel free to get in touch with us today and let us know about your t-shirt requirements, and let us show you a level of customer service that will exceed your expectations.
R&P Prints Canada offers…
T-shirt screen printing in Montreal
Promotional T-Shirts in Montreal
Custom t-shirt printing in Montreal
Custom baseball tees printing in Montreal
Team T-Shirts & jerseys in Montreal
T-Shirts for promotions or events in Montreal
Please have a look at our wide assortment of T shirts for custom printing.