T-Shirt Screen Printing in Vancouver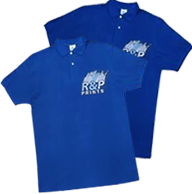 What Is Screen Printing?
Screen-printing is the best choice for sketches that require vitality, when imprinting on dark shirts. The ink in screen-printing is applied with thickly, which brings about brighter tones even on darker shirts.
The way that these items are printed by hand additionally takes into account the one of a kind products andapparel we create. We even customize water bottles, and mugs as our printer can physically deal with bent or uneven surfaces. T-shirt screen-printing in Vancouver is a high demand in Canada, so if you are located in Vancouver check us out online.
Different Apparel You Can Customize
Here at R & P- t-shirt screen-printing in Vancouver is no longer an issue. We can customize just about anything. You name it and we do it (screen print it). T-shirts, active wear, bags and accessories, headwear, outerwear, polos, safety wear, shorts, sweatpants, ladies wear, men's wear, youth and sweatshirts.
What We Offer:
T-Shirts for promotions or events in Vancouver
T-shirt screen printing in Vancouver
Promotional T-Shirts in Vancouver
Custom T shirt printing in Vancouver
Custom Polos & Golf Shirts in Vancouver
Team T-Shirts & Jerseys in Vancouver
Additional Benefits:
We offer custom designs, and you have the option to order in "bulk screen printing." This option will save you money, while still providing a custom design. This is something we know you will be interested in. We also offer wholesale screen-printing. We sell you more and you pay less. How can you argue with that?Lastly, we offer embroidery. This is a great feature, as it will add a nice overall touch to your customized items with stitching that is done with precision. T-shirt screen-printing in Vancouver is no longer something that is inexistent as we are bringing it to life and to our consumers.
R & P Prints
R & P Prints is a custom screen-printing company. We are located all across Canada and customers in Vancouver can order their custom designs online. We have many happy customers in Vancouver and have been printing custom shirts for organizations and establishments across British Columbia. We create great work, with quick turnaround and short distribution times. At R& P- t-shirt screen-printing in Vancouver, your creativity and passion for design drives our business. T-shirt screen-printing in Vancouver is now a trend and top priority for us.
Don't hesitate to get in touch with us today and let us design your t-shirts Also, let us demonstrate to you a level of customer service that will surpass your expectations. If you require custom shirts, golf shirts (polos), pullovers, group shirts, long sleeve shirts, coats or whatever else wearable (like caps and scarves), we do it all. Get in touch with us today and let us show you a level custom satisfaction that is unmatched in this industry. Contact us toll free: 1-877-646-5111, local phone: 647-347-2643 or you can email us at info@printscanada.com.
Please have a look at our wide assortment of T shirts for promotional printing.