3 Ways Schools Can Benefit from Custom T-Shirts and More
Posted on 11 August 2021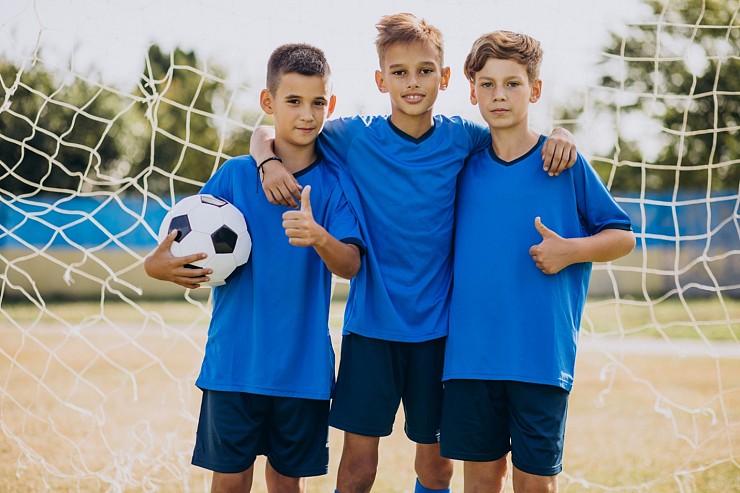 There are a lot of reasons why you might bulk order custom school apparel. Today, we're shining a spotlight on the top three benefits of partnering with us, R&P Prints.
As a national custom screen printing company, we make it easy to order your custom clothing throughout the school year. All you have to do is submit your logo, pick your colours and fabric, and we'll take over everything from there.
If you still aren't sure why you might bulk order t-shirts and other clothes, keep scrolling. With the back-to-school season on its way, now's the perfect time to learn why you need to offer custom clothing at your school.
1. Outfit Athletic Teams and Phys Ed Classes with Uniforms
What's the one thing all sports have in common? Why, it's team uniforms, of course. Whether it's a basketball, volleyball, or field hockey team, these teams require their players wear identical clothing.
Here at R&P Prints, we've outfitted countless intramural and extramural sports teams in affordable activewear. While some schools opt for basic cotton t-shirts, others pick wicking tech tees, baseball tees, and jerseys for their specific sport.
We also help school boards provide gym clothes for their physical education departments. Our cheap custom shirts help your school stretch the budget without sacrificing quality. Our affordable silk screening process guarantees crisp, vibrant, and comfortable results every time.
There are a few reasons why team uniforms are a must for your school.
1. Identity
For one thing, uniforms help identify your players on the field and keep them separate from their rivals. Spectators sitting on the bleachers will be able to spot their friends or children at a glance so they can cheer when they manage a breakaway.
2. Community
For another, uniforms help generate a sense of community between your players. Wearing the same thing underscores how every team member is playing for the same thing. From the star athletes to the bench warmers, every player wins, loses, and has fun together.
3. Performance
Lastly, uniforms ensure every player comes to the field or court with the same opportunities. By bulk ordering your custom sports uniforms, you'll outfit every child with the same quality activewear — regardless of their social circumstances. Your bulk order ensures every player is wearing a uniform that improves their athletic performance.
2. Make Money Through Fundraisers
You can time the average school year by its fundraisers. Walk-a-thons, candlelight vigils, community cleanups, and more — these are just some of the big events your school might organize in an attempt to raise money for charity.
But let's be honest — you might host these events to fundraise for school departments and extracurriculars. Fundraising is an excellent way to offset budget cuts that undermine your school's ability to provide a well-rounded education.
Selling t-shirts can help you kick these fundraising efforts into high gear. By ordering shirts in bulk, you'll be able to purchase these shirts at a relatively low cost and earn a bigger profit when you sell them to the community.
And when you design a shirt for school fundraisers, your community will want to rally behind your school. Students, parents, and staff are more likely to purchase a unique shirt and wear it around town. Custom shirts show people support a good cause, and they foster a sense of community.
Fundraising tees are just like team uniforms in that sense, so you'll want to think about your design like you would a uniform. We recommend you design a shirt that commemorates your event with the following info:
Fundraiser or charity name
School name
A unique logo
Time and place
Sponsors, if applicable
If you like the sound of earning another revenue stream, you can get a jumpstart on t-shirt printing online by sending R&P Prints your event's logo today.
3. Boost School Spirit Amongst Students and Staff
When most people talk about school spirit, they mean a feeling about one's place of learning. It's a sense of pride in the staff, student body, and the school's academic, artistic, and athletic performances.
Morale is rather complicated to talk about when you put it that way. Luckily, it's a lot easier to show when you make custom clothing available. Your students can wear their school spirit on their sleeves — literally!
Wearing this custom clothing can help foster a sense of pride and unity amongst your staff and students. Whether they reserve it for special events or a regular school day, everyone can feel like they belong when they wear your custom shirts, sweatpants, and outerwear.
It's important to note that school spirit and student achievement are intrinsically connected. One study shows students who have school spirit tend to perform better academically. These students are more likely to be confident, happier, and civically engaged.
While many things go into boosting morale, offering custom t-shirts is one of the simplest ways to ignite pride and solidarity amongst your student body and faculty.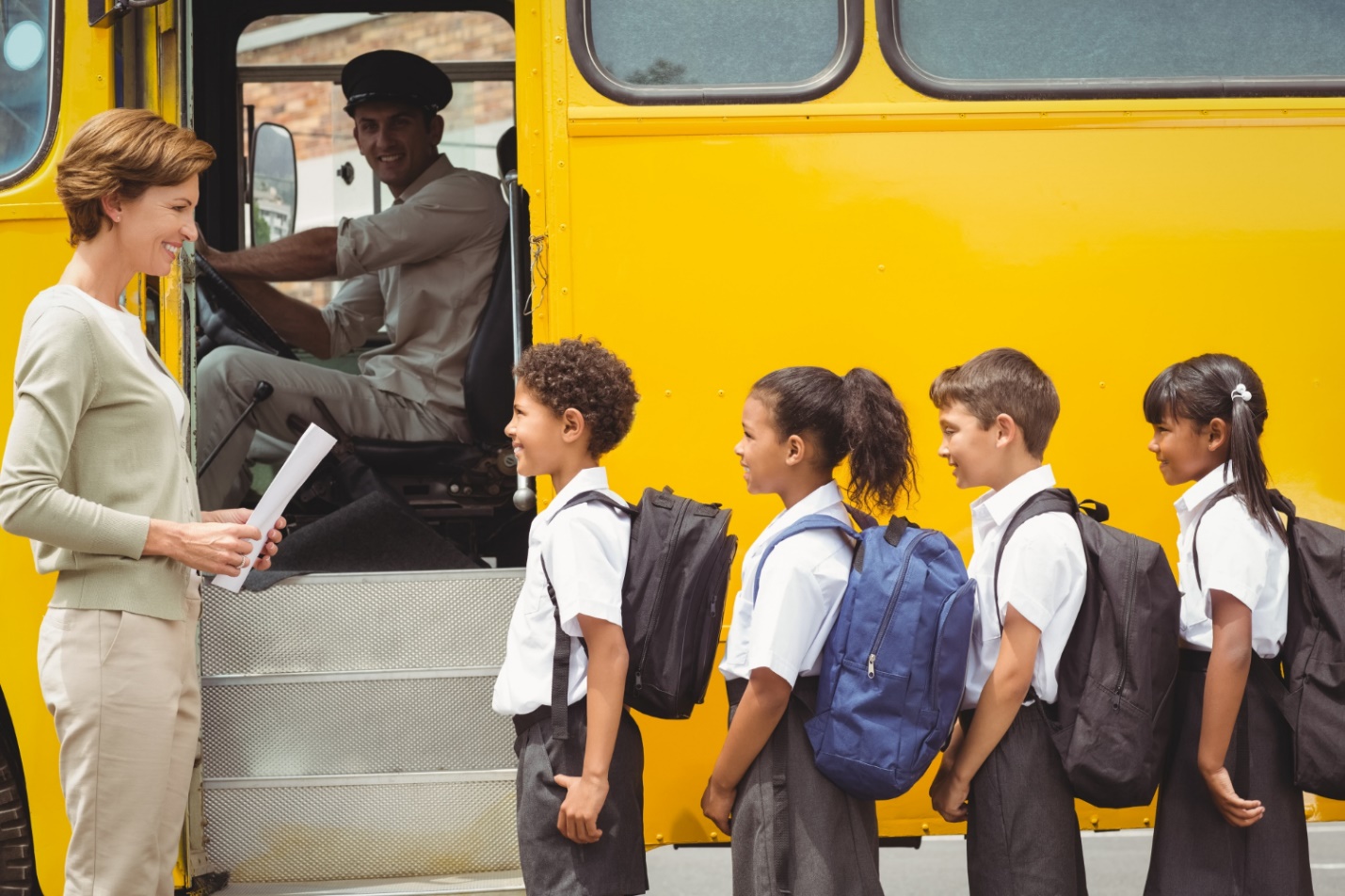 Credit: wavebreakmedia via FreePik
4. Enhance Student Safety on School Trips
Field trips are an indispensable part of the curriculum. These excursions provide real-world learning for your students, whether it's an afternoon spent at a museum or a weeklong trip in a foreign city. Kids get to see how their lessons apply outside the four walls of their classroom, which can help students who struggle with traditional instruction.
Although learning takes precedence on these trips, safety is a close runner-up. Students, especially young ones, can easily take a wrong turn and get separated from the group, so keeping your students safe wherever they go is the priority of your staff and chaperones.
Outfitting your students in custom t-shirts makes them stand out in a crowd, wherever they may be — from busy art galleries to bustling city streets. With a quick look for your school's colours and logo, staff can keep an eye on their charges and make sure everyone stays together.
You can even custom order shirts with teacher names and grades to help you streamline attendance on these trips. Just give us a call to learn how we can help you organize your next field trip.
Get Your Order in Now
Classes might be out for the summer, but now's the perfect time to think about custom t-shirt printing for your school. The fall semester is just around the corner, and students will be back on campus before you know it.
To make sure you're prepared for the first day back, explore our website to learn more about how bulk ordering works. You can give us a call as soon as you're ready to order team uniforms, fundraiser merch, and field trip tees.