4 Places to Sell Your Custom T-Shirt Designs
Posted on 14 September 2021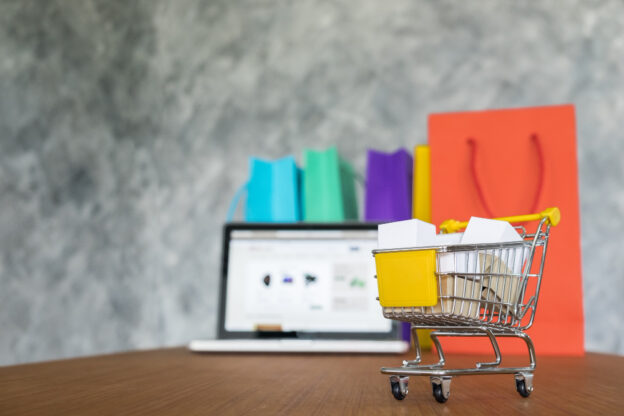 If you're ready to kick your custom t-shirt business into high gear, it's time to set up shop online.
Here at R&P Prints, Canada's premier custom clothing printing company, we understand there can be a big difference between knowing and doing. While you probably know selling your best t-shirt designs online will help you secure more sales, you might not know the best way to go about it.
Building a safe website that can process payments can be tricky and expensive, and it puts a lot of responsibility on your business to uphold data security. That alone can put off plenty of people from taking the plunge.
Luckily, selling from your own website isn't your only option. Keep scrolling to find out more about why you should sell your custom t-shirts online and what sites can help you earn your first online sale.
Why Should You Sell Your Custom T-Shirts Online?
Having an online presence just makes sense in 2021. More people than ever before are doing the bulk of their shopping from their computers or phones, and it's not just because of recent lockdowns limiting their in-person shopping opportunities — although they certainly help!
Long before the world heard of COVID-19, people embraced ecommerce. Over the past ten years, the rate of online shopping has seen a meteoric rise as technology advances to support increasingly convenient and secure digital shopping experiences. In the US alone, ecommerce grew by 313% between 2010 and 2019, eclipsing retail's nominal growth rate of just 43%.
If you've ever ordered something from Amazon, then you know just how varied the contents of online shopping carts can be. You can buy pretty much anything online — from sailboats and bedframes to groceries and, of course, the iconic t-shirt.
T-shirts will always be in style, a fashion statement worn by people of all age groups, from babies to baby boomers. And new research shows the custom t-shirt printing industry will balloon to $10 billion by 2025.
The best way you can ride that wave is by ensuring your custom t-shirts are available online before then.
The Best Places to Market and Sell Your Custom T-Shirt Designs
Several online platforms exist to streamline your business by providing you a secure site with the full support of their IT and customer service departments. These platforms take the brunt of the startup responsibilities and costs to ensure you have a safe and easy way to sell your custom clothing.
Sound familiar? Here at R&P Prints, we can't help but see the parallels between our businesses. When you choose our wholesale t-shirt printing to help you produce bulk orders, you get more than just your printed tees.
You also tap into our supply of the top t-shirt brands (like Ash City, Haynes, New Balance), our printing equipment and expertise, free and easy shipping, and top-of-the-line service.
But enough about our silk screen printing company. Here are four ecommerce platforms to help you get started.
1. Etsy
Founded in 2005, Etsy has become one of the top sites where artisans and small business owners sell their wares. It's a simple, intuitive site that lets you create a digital shop in their vast marketplace. All you have to do is create an Etsy profile for your business and open a shop.
At this point in time, there are 4.3 million sellers on Etsy, so your biggest challenge will be making your business stand out to browsers.
Etsy itself encourages you to use SEO best practices to ensure you're driving traffic to your listings. That means you'll want to invest some research into the keywords you want to target, and use them in your shop description, business bio, and product photos and descriptions.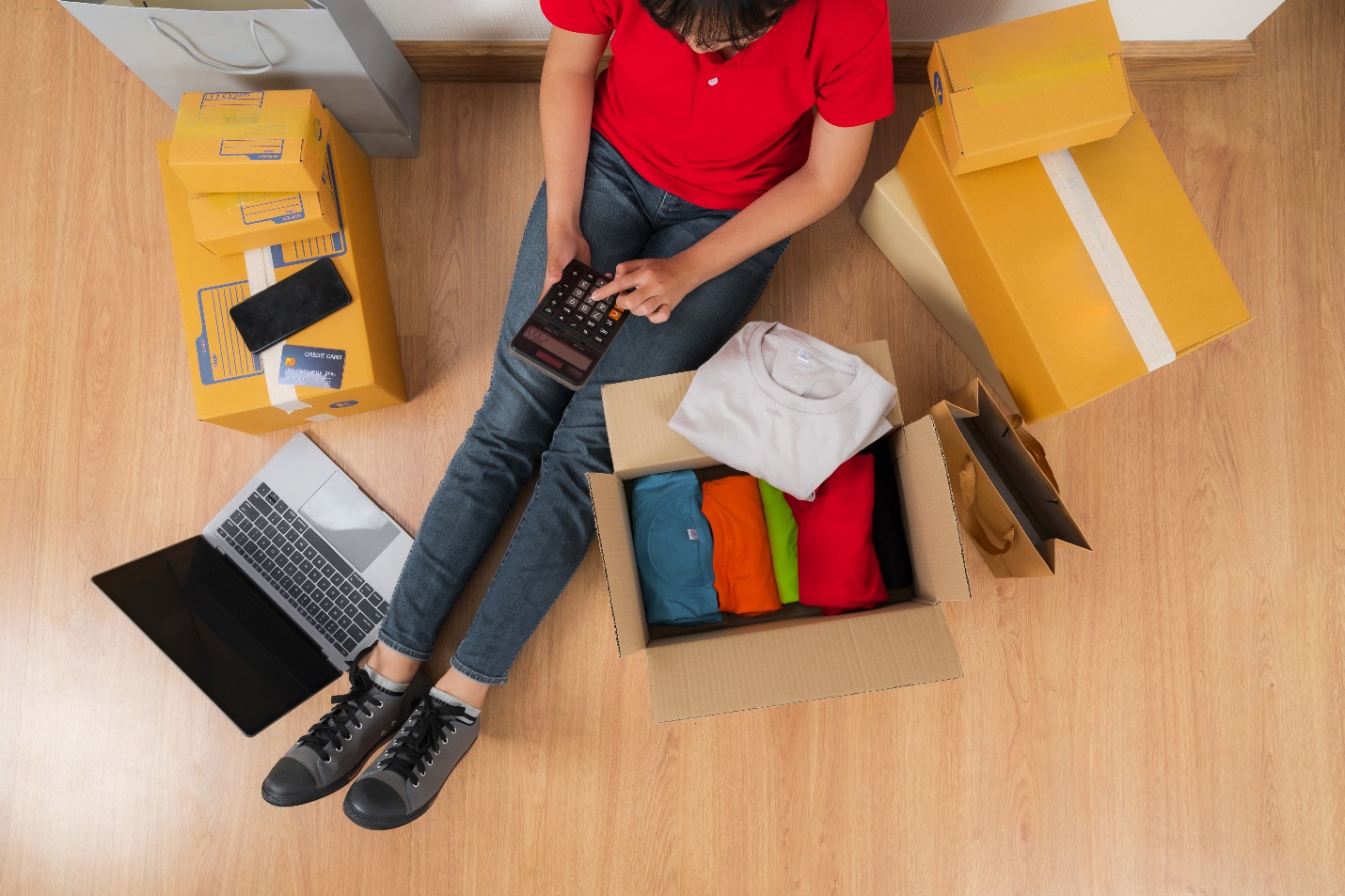 Credit: naypong via FreePik
2. Facebook
As a social media website, Facebook is the preferred app for Baby Boomers. However, when it comes to selling stuff online, its Facebook Marketplace is an ecommerce platform enjoyed by all ages.
Facebook Marketplace is a digitized version of the old-fashioned classified ad you read in yesteryear's newspapers. You can make listings of your best t-shirt designs, sharing all the important details, like its price, size availability, fabric, and location.
Browsers will be able to reach out to you directly to make an offer and determine how they'll receive their tee — whether by pick-up, drop-off, or shipping. Best of all, you'll be able to link your listings to business' official business page.
3. Shopify
As a fellow Canadian company, Shopify has earned some bonus points from us here at R&P Prints. While we focus on providing the best t-shirt printing in Canada, Shopify is a major player in the ecommerce world. It has more than 1.7 million business using its platform to sell a variety of merchandise and services.
In addition to giving you a platform to sell your custom t-shirts like the other platforms on this list, Shopify supports you with a full suite of services, including point-of-sales systems, marketing and customer engagement tools, customer support, business resources, web design builders, and more.
4. Instagram
Instagram is more than just your source of FOMO as you scroll through vacation photos and fitness models. It can be a great way to expose your brand to new customers by posting pictures with the hashtags that target your key demographics.
Like SEO keywords, hashtags help categorize your posts so that the right people will see them. You can also run ads that show on your target audience's apps.
Unlike the previous options, Instagram is an excellent marketing tool, but it isn't a sales platform. However, you can integrate your Shopify, Facebook, or Etsy page in your profile with the age-old saying, "link in bio!"
Are You Ready to Make Your First Online Sale?
Although Instagram, Shopify, Facebook, and Etsy represent some of the most popular ways to sell your custom t-shirts, they're only a drop in the bucket of online sales platforms. You have a lot of options, so make sure you investigate the best fit for your business.
Once you have a platform in mind, get in touch with us. We've made bulk t-shirt printing easier than ever, so your inventory is ready for your first sale.