4 Reasons Every Business Needs Custom Shirts
Posted on 22 January 2018
A successful business requires a number of different things: visibility, good customer perception, and a dedicated, unified team of employees, to name just a few. Those aren't necessarily easy goals to achieve, but they can be easily reinforced by something as simple as embroidered shirts. Acting as a viral advertising campaign, a uniform, a token of customer appreciation and a beacon of quality, a quality custom shirt, like the kind we make at R&P Prints can make a significant difference in the success of your business. To expand on those points a little further, here are four reasons that every business should consider getting custom embroidered shirts.
A Sense Of Unity
This one is on the employee end, and has to do with creating a unified team. If, for instance, one employee comes to work in a flashy, designer shirt, and another in a shabby old shirt they got in a case of beer years ago, that's going to create disparity and a disjointed workplace dynamic.
If, on the other hand, everyone on your team wears the same (or similar) thing, like a custom embroidered polo or t-shirt, the playing field is levelled and employees are more likely to work together as equals.
Wearing the company logo also reminds the employee of the job in front of them, and pushes them to keep achieving. Giving out custom embroidered shirts to your employees might amount to a small psychological difference, but it can have great implications on productivity, morale and a communal sense of belonging in the workplace.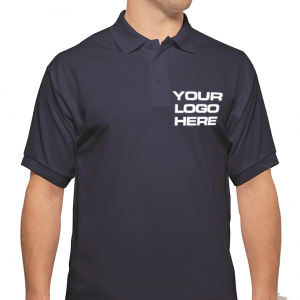 Easy Advertisements
When either your employees or your customers wear branded shirts out and about in public, they become a small army of viral marketers, boosting your brand's visibility. If you want an easy way to advertise that customers actually appreciate (more on that below), get custom embroidered t shirts and give them out at a trade show, fundraiser or as part of a free giveaway promotion. Customers will gladly wear a well-made shirt, and you've got yourself a bunch of walking billboards. The best part is that you get to skip the lengthy market research and advertising steps, which can be prohibitively costly, and go straight to the source: the customer.
Customer Appreciation
As mentioned, not only do embroidered shirts function as advertising, but they also function as tokens of appreciation to potential and existing customers. There's no quicker or more effective way to curry good will with a customer than to give them something. This is because of the Theory of Reciprocity, which holds that humans feel naturally indebted to someone when they receive of a favour or gift from them, and will try and return the favour somehow. For marketers, that amounts to a simple adage – tit for tat.
The Look Of Quality
At R & P Prints, we're proud to offer tons of t shirt companies to choose from as well as polos, sport shirts, button-ups (the list goes on!), each of great quality. And in order for all the about points to work well, in order for the shirts to create a sense of unity, create visibility and customer appreciation, they need to be of good quality. Anything you put your logo on, whether it's your office, your company vehicle or your shirts, acts as an extension of your company, communicating your values and merit to the public. It is of paramount importance, therefore, that you get quality embroidered shirts, like the kind we offer.
If you're interested in getting custom embroidered shirts for your business, don't hesitate to contact us with any questions – we're here to make the process as easy and cost effective as possible.