5 Examples of When You Might Need Wholesale Custom Tees
Posted on 09 September 2019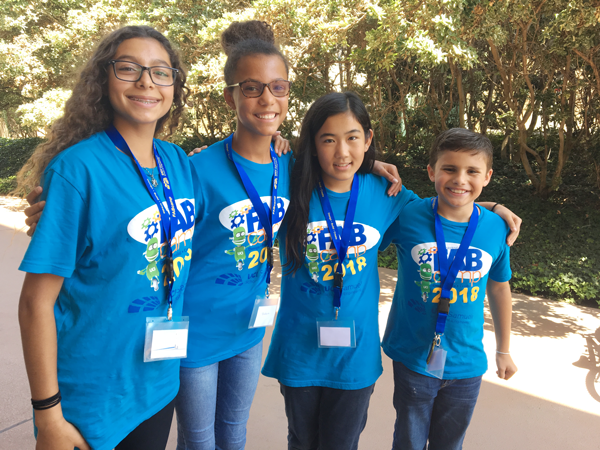 T-shirts are incredibly versatile and can be used in a number of different situations. It helps that they are the perfect means to display a graphic of text or an image, and that they are easy to screen print onto. At R&P Prints, we offer wholesale custom t-shirts at affordable rates for retail and non-retail businesses, as well as other organizations who benefit from wholesale purchasing.
We offer a huge selection of popular brands, styles, sizes, and colours to choose from – and it's not just limited to t-shirts. We also carry headwear, outerwear, polos, bags and accessories, hoodies, and many more, that can all be customized using state-of-the-art manual and automatic screen printing equipment. Check out our gallery to see how many options we have – you're sure to find whatever it is that you might be looking for!
When you choose to work with us for your wholesale t-shirt printing needs in Canada, you will receive a free estimate and free delivery – we also don't charge for setup fees. We are committed to providing custom printing services at prices that beat out our competition time and time again to ensure customer satisfaction that keeps our clients coming back for our services.
Who Orders Wholesale T-Shirts?
What kind of clients do we get, and when is it beneficial to order in bulk at wholesale prices instead of individually? Let's take a look.
Camp Organizers
Whether you're running a day camp or summer camp, there are a number of reasons why you may need to bulk order t-shirts. The most obvious is that camp organizers, counsellors, and volunteers, should have a t-shirt that identifies themselves as members of staff that children can go to for assistance and guidance. These t-shirts can include the staff member's and your organization's name, the year, as well as the position they occupy. Doing this ensures that you can quickly identify your staff and also offers a level of legitimacy to your organization, increasing trust between yourself and your clients.
The second reason you may want custom t-shirts is for the children attending your camp. Not only do t-shirts make great souvenirs to take away after the experience is over, but they also help staff easily identify their charges, especially when out in public.
While t-shirts are a popular choice for camp-goers, there are also baseball caps, sweatshirts, and hoodies. When everyone is wearing your camp swag they'll feel more connected and like a team, and the apparel will be kept for years to come as keepsakes.
Artists and Social Media Personalities
One of the easiest and most cost-effective ways for artists and social media personalities to make money is to order custom merchandise for their fans to buy. For many YouTubers and Instagram personalities, ad revenue isn't enough to make a living, which is why they turn to selling merchandise instead.
With our affordable, wholesale prices, it's easy for social influencers to make bulk orders that will return a profit for them. Our prints are vivid, long-lasting, and done on quality apparel that will keep your fans wanting more. Order a range of apparel in different colours and sizes, and you'll be prepared to meet the demand of your fans who want to support you and also be an official member of your group.
Not sure what kind of designs to use on your merchandise? It's not hard to create attractive merch when working with R&P Prints' onsite designers who are highly skilled and experienced. They'll be able to help you create a perfect design that matches your brand and is a hit with your audience.
If you're a professional artist, you may not need the help of our onsite designers, but you can rest assured that your art will come out vividly and beautifully on our quality apparel. Many admirers of your work may be hesitant to buy your art prints because the cost of framing them can be high, or perhaps because they don't have any wall space to hang it. Custom apparel, on the other hand, is more affordable and an easier way to enjoy your art, especially when on the go.
Businesses
There are a number of reasons why a business might be looking to order custom t-shirts in bulk. They may have a promotional event coming up and need shirts for their employees hosting it, as well as swag to give away for free to guests. They may be trying out a t-shirt marketing campaign, or have a booth at a local festival where they will be able to directly connect with the public and promote their brand.
In other cases, a company may be looking for custom t-shirts for resale purposes. Whatever the situation, R&P Prints should be your go-to when it comes to bulk ordering custom apparel. We are the best in the business with a reputation for success across Canada. With fast turnarounds, you don't have to worry about getting your order on time, and we are always willing to accommodate any special requests. Whether you want your order delivered or if you'd like to pick it up, we can make it happen.
Made to Last
Our screen printing technique is flawless, creating vivid results that are made to last no matter how many washes they go through, even if a kid gets it dirty during their time at camp! With R&P Prints, you can feel confident that you are getting the best quality products all at an affordable price. Our company is built on transparency and trust, and we are always available for any questions you might have.
Ordering with us is easy and hassle-free. Either make a request via our website by filling out our online form or give us a call at 1-877-646-5111. Experience the difference when working with us and find out how we outclass our competitors in every aspect. We are constantly finding ways to improve our services and aim to make every experience one that our customers walk away from completely satisfied with.
So the next time you are looking to purchase wholesale t-shirts or make a bulk order, contact us so that you know you are getting the best in the industry!