5 Unique Custom Clothing Gift Ideas For Father's Day
Posted on 11 May 2023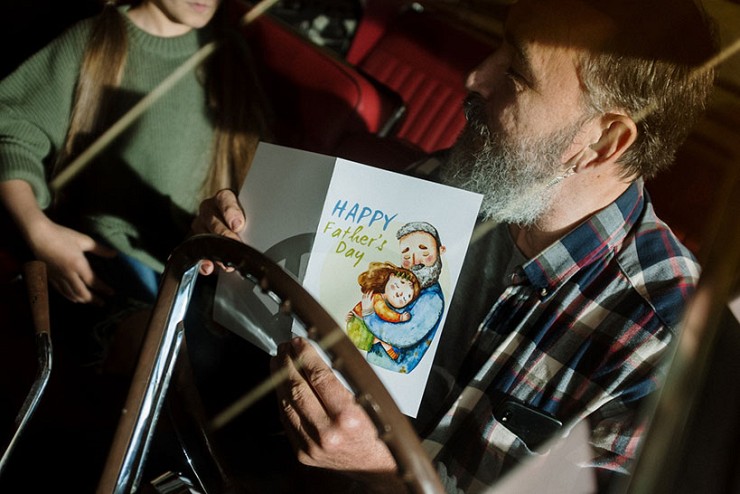 With all the available options, gone are the days of gifting ugly ties and uninspired coffee mugs on Father's Day. Or at least they should be. Especially in the era of e-commerce and search engines that enable us to find the nichest of products to cross our minds.
So if you're a designer or wholesaler, now's the time to get your orders in for unique custom-designed Father's Day apparel that combines fashion and function. And because we offer minimum order quantities as low as 12 pieces (one of the only screen printing services in Toronto, or Canada, that does), if you're hosting a Father's Day get-together or want to celebrate the hard-working fathers in your workplace, you can also give away stylish, custom-designed clothing as part of the festivities.
Wondering what the top clothing choices are or what to design as a custom screen print or embroidery for a Father's Day gift? You're in the right place!
Designing Father's Day Themed Custom Clothing
This is your chance to get creative, think outside the box. While old stand-bys like a simple "World's Greatest Dad" print will always have a market, custom t-shirt design services allow for new variations on old themes and doing something completely unexpected can also be appreciated by a master of Dad humour.
Custom Clothing Gift Idea 1: Screen Printed T-Shirts
Screen printed t-shirts are a popular and versatile custom clothing item that makes for a perfect Father's Day gift. The process of screen printing involves using a mesh screen to transfer ink onto a t-shirt. Screen printing is an excellent method for customizing t-shirts, as it can accommodate a range of designs, colours, and sizes.
Also, screen-printed t-shirts can be produced in bulk, making screen printing in Montreal and everywhere else in Canada an ideal option for businesses, sports teams, or community organizations looking to create custom apparel.
Custom Clothing Gift Idea 2: Embroidered Polo Shirts
Polo shirts are a classic wardrobe staple that never goes out of style. Embroidered polo shirts make for a practical and stylish Father's Day gift, particularly for dads who appreciate a touch of sophistication. Embroidery involves using a needle and thread to stitch designs onto the fabric, resulting in a three-dimensional effect.
Embroidered polo shirts can be customized with a range of designs, logos, and text. They are particularly popular in corporate settings, where companies use them as branded apparel for employees or giveaways at events.
However, for Father's Day, you can opt for a more personalized design that reflects the interests of the father in question. For instance, if your dad is a golf enthusiast, you can have a golf-themed design embroidered onto the shirt.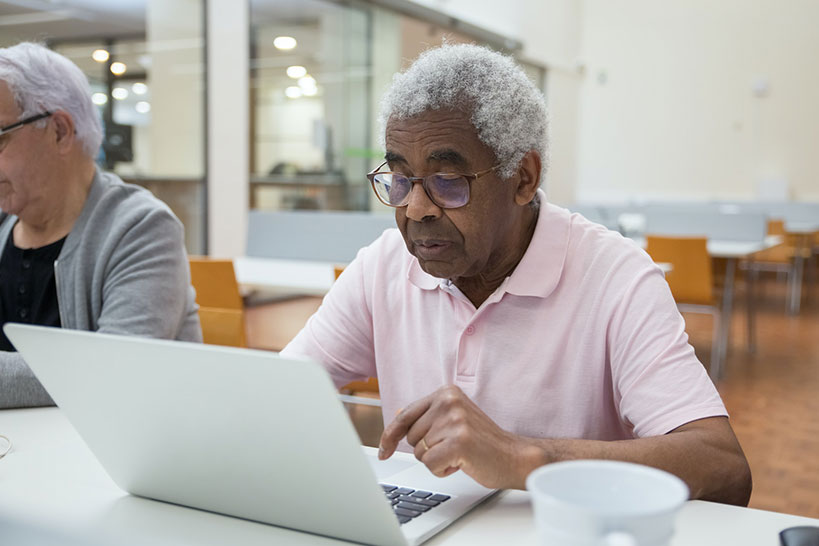 Custom Clothing Gift Idea 3: Personalized Hats
Personalized hats are another unique custom clothing gift idea for Father's Day. Hats are practical and versatile accessories that can be worn year-round, making them an ideal gift for any occasion. Screen printing and embroidery are popular methods for customizing hats, depending on the type of hat and design you choose.
When it comes to personalized hats for Father's Day, you can opt for designs that feature common interests or hobbies. For instance, if your market is full of sports fans, you can use imagery common to the specific sports. Alternatively, you can add a personal touch by printing the names or a message that resonates with the recipients when ordering a small quantity.
Custom clothing gift idea 4: Customized Aprons
Customized aprons are a unique and practical Father's Day gift idea that can be printed with a range of designs and messages. Aprons are commonly used in the kitchen or for outdoor grilling, making them a useful gift for dads who enjoy cooking or entertaining.
Screen printing and embroidery are popular methods for customizing aprons. You can customize the apron with a unique design, such as a favourite recipe, a witty pun, or a personalized message. Additionally, you can choose from a variety of colours and fabrics to create fashion-forward aprons Dads would be proud to wear.
Custom Clothing Gift Idea 5: Branded Workwear
If you're having an office celebration for Father's Day, branded workwear customized to commemorate Father's Day can be a thoughtful and practical Father's Day gift idea, particularly for dads who work in industries that require uniforms or specialized apparel. Branded workwear can include a range of items, such as polo shirts, hats, jackets, or vests, that are customized with a company's logo or branding.
For businesses and organizations, branded workwear can also serve as a cost-effective marketing tool that enhances brand visibility and creates a professional image. For Father's Day, you can choose to create branded workwear for your office dads.
Tips for Designing Custom Screen Prints
When designing a print for any type of apparel, several crucial elements need consideration, such as the design, size, shape, style, and colour scheme. Other tips for designing custom apparel to keep in mind include the following:
Plan out the layout of your design. This includes selecting and arranging design elements like text and images in a way that is readable and balanced. Ensure that the size of the print is appropriate and that the font you choose is easy to read. Also, be mindful of the space between text and images.
Tailor your design to the shape and style of the garment. Typically, t-shirt designs should be more vertical than horizontal, but it's essential to consider the type of shirt you're using, such as a v-neck or a shirt with a regular collar.
Pay attention to the placement of your design on the garment. Scale your design accordingly for optimal visibility, avoiding placing your design too high or too low on the shirt. The center of the shirt is often the best location for your design.
Choose colours that create a good contrast. Use neutral-coloured shirts for brightly coloured prints and vice versa so that the design stands out.
Use high-quality digital images. Save your design as a vector-based file with a minimum of 300 dpi in a universal image format like .jpeg or .pdf to ensure usability across different platforms.
By following these fundamental guidelines, you can unleash your creativity and create a professional-looking custom t-shirt design.