5 Ways Your Restaurant Can Benefit From Custom Uniforms
Posted on 14 May 2018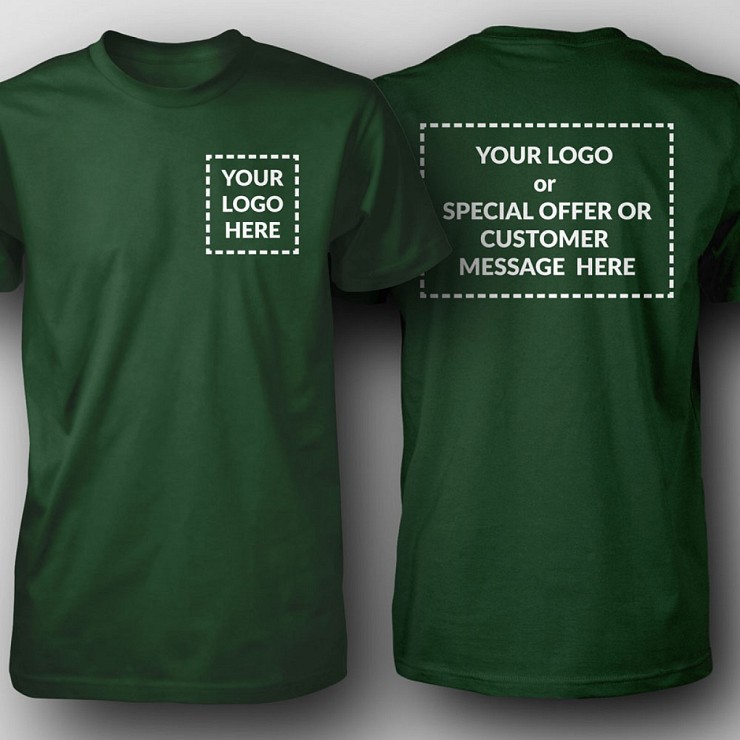 A restaurant needs to be a well oiled machine, a chain of communication that works variously between the customer, the front of house, the kitchen and the management, all to achieve a single goal: to give the customer a great dining experience. Of course, the other more unspoken goal in the restaurant business is to make good money (or at the very least keep the lights on). To achieve both of those goals better, your restaurant needs a good quality uniform – an article (or articles) of custom-made clothing from R&P Prints that conveys service, cleanliness, style and teamwork.
Customer Convenience
One of the main and immediate benefits of implementing a uniform at your restaurant is that customers are easily able to spot their servers. If you've ever been to a casual restaurant and been unsure exactly who to flag down to get a refill on your drink or put in your order, you'll understand that it can be frustrating. And for an industry built on satisfaction, "frustrating" simply won't cut it. Choose custom shirts or sweatshirts that are distinct, and that display your logo or name clearly for customers.
A Clean And Tidy Image
One of the benchmarks of quality for a restaurant is cleanliness. The customer expects a sanitary, tidy dining experience, free of dirt, clutter, mess or grime. The kitchen works hard to keep the back of house clean, but unfortunately the customer often can't see that, and so they rely on visual cues from the front of house to deliver that message. If your wait staff is dressed in a quality, well-fitting, clean uniform it conveys cleanliness and consistency. Get custom printed t-shirts, or make use of our custom embroidery services on golf shirts in order to create that perfect uniform.
Team Camaraderie
One of the resultant benefits of having staff in a uniform is that there will be a greater sense of camaraderie and teamwork in the restaurant environment. With a business so customer-focused, it can be difficult to express staff loyalty, but uniforms help to do that. Team camaraderie also boosts morale and effective communication, so it's an important thing to foster among staff, and uniforms are a great way to achieve that.
Brand Awareness
Just because you've got people already seated in your restaurant, it doesn't mean that you can't take the opportunity to market your brand to them. Everything about the look of your restaurant, from the colour of the wallpaper to the font on the menu, to the uniforms your staff wear, all define your brand. Are you going for a homestyle feel, a modern feel, a farmhouse Italian feel? Express your brand through your choice of clothing articles, as well as design and logo.
Functionality
Finally, restaurant uniforms can absolutely be functional. We offer a full length apron or a waist apron that would be perfect for both front and back of house, allowing you to show off your logo while still ensuring that staff is properly dressed for the job. As for shirts and t-shirts, we have a great deal to pick from, so you can choose something breathable for your staff that allows them to move around without getting uncomfortable. If you're unsure about which clothing item to choose, get in touch with us and we'll talk about your best options.
Whether you're a smaller restaurant or a national chain, a uniform can really help business. With the plethora of new restaurants opening every year in Canadian cities, anything you can do to put your business head and shoulders above the rest is worth doing. Visit our website today to get some ideas on your new staff uniform.