When Can You Use Custom Clothes for Kids?
Posted on 28 February 2019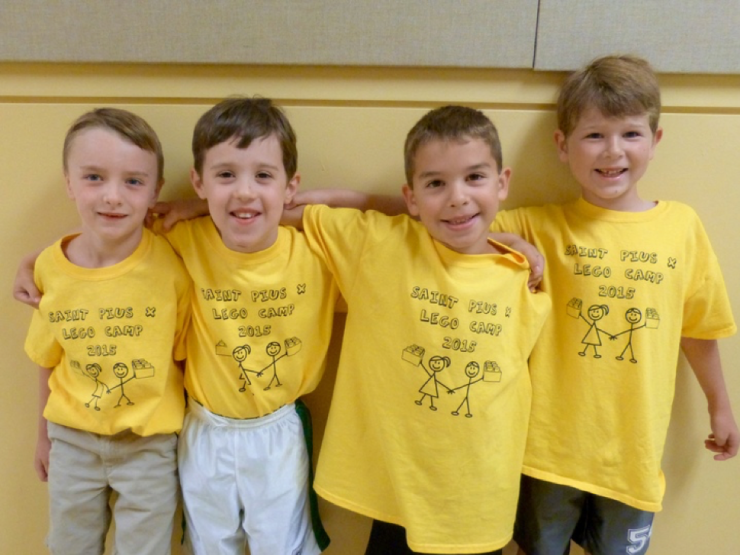 A custom t-shirt or team jersey can mean the world to a kid. It's amazing how something as simple as a piece of clothing is filled with memories and can make you look cool in front of your friends. That summer at camp can be forever immortalized in your favourite shirt with the camp name across the chest and signatures from your friends along the back.
The providers of screen printing in Toronto cater to all sorts of clients. Custom clothing can be used for work uniforms, for corporate events, for university gear, for band merchandise, and so much more. Not everyone has options for kids, however, which is a big oversight. Kids love having a piece of clothing that connects them to their peers. And for things like school trips, decking out a whole group of kids in the same type of shirt can help with safety since it's easier for teachers to spot their students.
Luckily, Canada's leading screen printing and embroidery company, R&P Prints, has a wide selection of youth options available for customization. We do jerseys, shell jackets, shorts, hoodies, and anything else you might need. With custom clothing that fits youth sizes and quality printing that is durable and consistent, you can be confident that the custom clothing you order from us will stand the test of time and any hold up through many washes, tumbles, and spills.
Sports Jerseys and Uniforms
Anyone can participate in team sports as a way to improve their fitness, socialize with others, develop their athleticism, and just have fun. There's a wide range of seriousness to playing sports — you could be on a team that competes at the national level or maybe just playing for bragging rights at school.
With custom printed clothing for kids, you can meet the needs of any sporting occasion. Maybe you want to start out with a reliable cotton t-shirt. Activewear options also include jerseys and athletic gear with some more advanced performance features like sweat-wicking fabric and breathability.
Camp and Club Shirts
Were you ever a part of a club when you were young? Maybe you learned to use a compass and map as a part of the Girl Scouts program or become an expert in knots thanks to your local community centre's education program. Custom t-shirts or hoodies with a club's name can give kids something they're happy to wear and also act as a promotional tool.
A kid who leaves camp with a trunk full of stories and a good-looking custom hoodie will surely talk the ear off anyone who asks where they got their sweater from. If you run an organization like a dance studio where there are different age ranges and levels of the dancers, custom clothing can give younger students something to aspire to wear one day. After all, who's cooler than the older kids with matching shirts?
Custom clothing for kids is fun and can serve all sorts of purposes. You can use it to bring people together and advance your organization's bottom line. Have fun with your designs and create pieces that will stand the test of time. You never know which t-shirt will become someone's lifelong favourite!