How Custom Apparel Can Help You Up Your Trade Show Game
Posted on 18 May 2018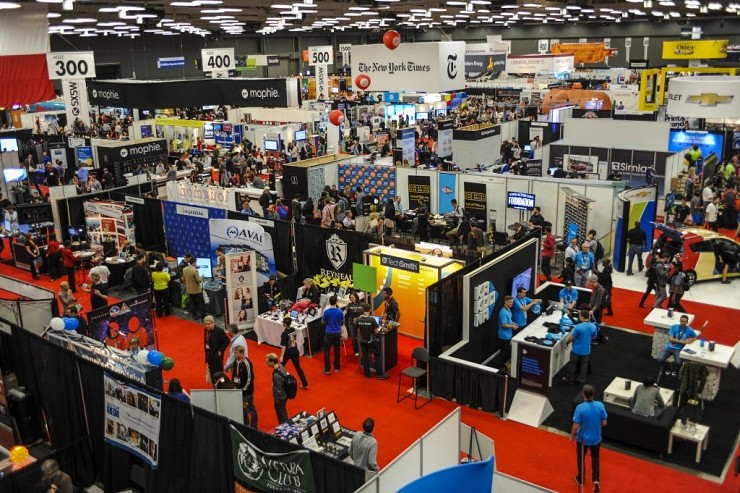 How to create a trade show booth that's both catchy and informative, that conveys your brand and message quickly and leaves the attendees with a positive feeling? There are a number of ways to go about achieving this, from prioritizing eye-catching copy and graphics, utilizing the space on your back wall, and developing key talking points to hook prospective clients or customers. But one of the most effective ways to up your trade show game this summer is to make use of custom apparel, both as a catchy uniform and as a promotional product.
Let's start with how you can use R&P Prints custom clothing as a uniform during your trade show, and look at some of the benefits of sharp, custom-made attire. In a room literally stocked with competition (or at the very least non-adjacent businesses vying for the same people's attention) standing out is a key priority. And while your display can get you half of the way there, with bright attractive colours and zippy copy, the rest of the responsibility is on you – how you look, and how you present yourself.
You don't want to dress like an old-timey huckster in a three-piece suit (that would be a little off-putting), but you don't want to overcorrect the other way and look slovenly. Striking a balance in your attire as well as your mannerisms is the real key to success. Choose custom apparel that straddles the line between professional and casual; this could be as simple a well-fitting t-shirt with a well-designed, printed logo, or it could be a collared polo shirt with your logo expertly embroidered. And when you go to give your pitch, let your speech reflect that balance as well: you don't want to come across as though you're only there to sell attendees something, so add some levity in the form of jokes and banter.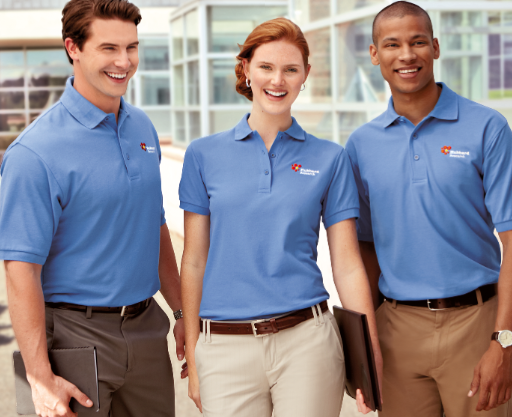 Custom apparel can also set your trade show booth apart when it's used as a promotional item. While other booths spend their money on pens that, frankly, attendees are going to shove in their bags and forget about later, your booth can offer something different. Something that people actually want to receive. You can get hats with your logo emblazoned on them, get custom hoodies in Toronto with your business' name across the back or go for the classic, always-popular branded t-shirt. Whatever items you choose, display them prominently at your booth and watch as people swoop in to hear your pitch with open ears. Because of the psychological principle of reciprocity, attendees will feel they owe you their time in exchange for the gift.
Giving people things they will actually use also has its consequent benefits. If, for instance, you give attendants custom hats and headwear that they can wear year-round, they are essentially providing your business year-round exposure, as they wear their hat (with your logo) around to various functions and out in public. It's a strategy, therefore, that not only pays off in the moment, as attendants pay closer attention to your pitch, but also in the long run as attendants continue to wear your branding out and about.
There will always be bigger displays than yours, businesses that spend an arm and leg to deck their booths out in glitzy, cutting edge attractions. But you don't need any of that. With summer trade shows aplenty about to hit Canada, make the most out of your booth by utilizing custom apparel both as a uniform and promotional giveaway.