Custom Christmas Gift Ideas for the Whole Family
Posted on 22 December 2021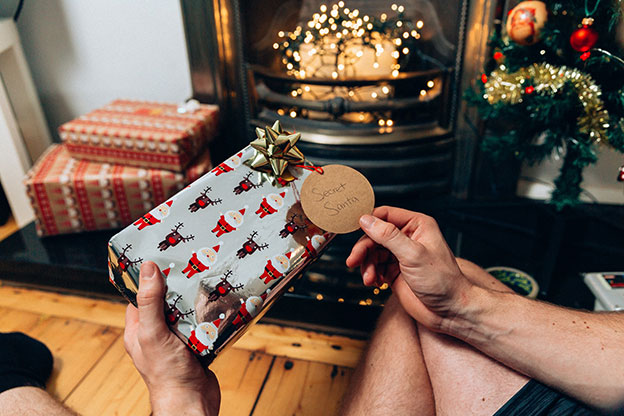 When it comes to giving gifts to family members, finding the perfect gift isn't always easy. If you are a part of a big family, you probably get stressed looking for Christmas gifts for everyone.
One gift idea you can consider is custom Christmas presents. Whether you are looking for a unique gift for the whole family or a small keepsake for a sister, customizing your presents can make them extra special. Read on to get more customized Christmas gift ideas for your family.
Why Customize Gifts This Christmas?
Personalized services and gifts are getting more exposure today. Customized presents have become an impressive contender in gift-giving, and it is no surprise why.
People are living in a fast-paced world. People are too busy to sit and think about their relationships and personal bonds with others.
One of the biggest reasons people choose personalized gifts is to allow that personal connection to shine through.
A personalized gift allows people to materialize their relationships. It will enable them to share a special connection with someone they care about and cherish.
This is what makes personalized gifts unique. They are gifts that say, "I'm thinking of you." Personalized presents show that you want the absolute best for your loved ones.
The idea of gift-giving is all about sharing your sentiments with a gift. Engraving someone's name or adding cheesy lines can make ordinary gifts extra special.
With a personalized gift, you celebrate your relationships with others. You are making an effort to make it strong with time. Undoubtedly, the person you gave it to will never forget how much you value your relationship with them.
A customized Christmas gift can be a thoughtful way to show your appreciation to your friends and family. Not only did you choose a gift, but you also chose how to personalize it.
Personalized gifts make people feel special and one of a kind
Another benefit of choosing a personalized gift is that you can also give them to family outside Christmas. You can give a customized gift for any occasion. Doing this can reduce stress when looking and buying a gift for loved ones.
The fact that personalized gifts suit every occasion makes it a perfect gift for all. Whether you celebrate a wedding or a birthday, personalized gifts are the perfect gift anyone would love to receive.
Factors to Consider When Finding the Best Personalized Christmas Gifts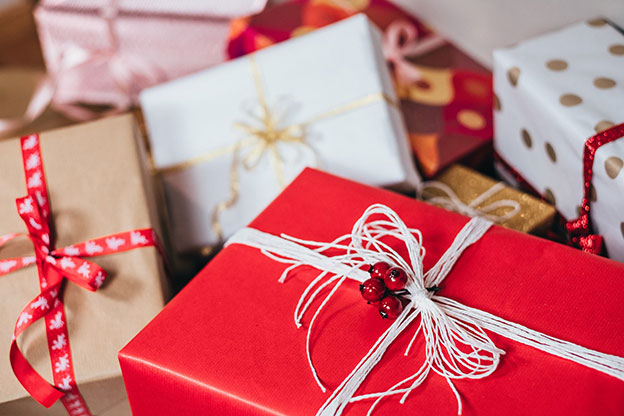 When buying Christmas gifts, you need to consider several factors to get the perfect present. You need to keep in mind four common elements when buying customized Christmas presents.
Recipient of the Gift
The most crucial factor to consider when personalizing a gift is properly knowing the person who will receive it. For example, it will be wrong to give your mother sports-related gifts if she is not a sports fan.
You may also want to reconsider buying a customized scarf for a sister who lives in a city with dry and hot weather.
Therefore, you should know the recipient's age, likes, dislikes, personality, and circumstances. These details will significantly help in the customization process. Knowing these particulars also enables you to understand their needs, desires, or hobbies.
The Receiver's Gender
Gender can help narrow down your custom gifting options. This item is especially true if you are not that familiar with the person to give your gift.
If you are giving the gift to a boy, you can choose a set of personalized beer mugs. If they are not a fan of drinking, you can select simple cups.
If you are buying a gift for a girl, you can buy them personalized jewelry or plush toys. If they do not like jewelry, you can opt for custom bags.
You can also search for custom t-shirts online if you want to give customized t-shirts or other clothes.
Your Budget
It is essential to have a budget for any gift you want to buy. Having a budget can help you manage your money, and it cuts down available options.
When you are choosing a gift, remember to stick to your budget. Otherwise, you may spend more than what you prepared for.
Your Relationship to the Receiver
Your bond with the person you are gifting to is a factor you need to keep in mind when buying personalized gifts. The appropriateness of your gift will depend on your relationship with the recipient of the present.
These are just some of the factors you need to remember when choosing a customized gift. If you think you will still struggle when you are buying your personalized gift, check out the tips below:
You need to choose your gifts carefully. Put some thought into every step of your buying journey. If you are buying a gift for a motorcycle buff, a pair of riding gloves or jacket can be a thoughtful gift. If they are into crafts and art, try giving them a diary with a handwritten message. There are several creative options to choose from, so select the one relevant to their interests.
The first step you can do when buying a personalized gift is to make a list. Planning and preparing your gift can make a massive difference at the end of the day. Make sure you look in different places for every item on your list. This way, you know you have the best options on hand.
Stick to your budget. This tip is essential, especially if you are spoilt for choice. It can be easy to start buying many unnecessary and irrelevant items when this happens. Buying several items is not ideal, and it happens more often than you can imagine. So, you must stay within budget. Remember, overspending is not the goal. You want a relevant and thoughtful gift. You can get both without overspending.
Choose to buy valuable items. Remember, gifts can be two things: a formality or a helpful utility. The receiver of your gift can use a customized mug every day. Meanwhile, a custom wall could show the time and act as a decoration. When choosing custom gifts, make sure that your gift is more than just a decor item.
Buy high-quality items. Most people assume that you can't get quality on a budget. But this is not always the case. Read online reviews and check what previous customers had to say about the product you want. Reading customer reviews can assure you that you are getting a good product.
Buy appropriate gifts. Make sure that your recipients will appreciate your gift. Know their interests and consider your relationship with them.These details will help you choose the perfect customized Christmas present.
Things You Can Customize
Dress Shirts
You can customize dress shirts with initials along the inside of the cuff or the collar.
Towels
Personalized towels for each family member can prevent squabbles over towels in the home.
Holiday Stockings
For Christmas, personalized Christmas stockings can be the perfect gift. Instead of using your family's initials, you can use embroidered animals.
Bag
Personalized bags with embossed initials can be a perfect gift for teens and tweens. You can include their favourite song lyrics or quotes if they like books or music.
Water Bottles
You can get your whole family personalized water bottles. It can be a creative way to give the family a sense of individual style while preventing petty squabbles at home.
Finding the perfect holiday present for the whole family can be daunting, but that should not be the case. Contact R&P Prints today and get your free estimate.
Pro-Tip
Show your love and appreciation to your loved ones with our customized Christmas gifts.
– R&P Prints
R&P Prints and Custom T-Shirts and Bags as Christmas Gifts
Customized Christmas presents can be a thoughtful present to your family this Christmas. There are various options, including shirts, towels, and bags.
Call T-shirt printing company R&P Prints today if you are looking for customized gifts for Christmas. At R&P Prints, we are committed to providing you with a range of custom screen printing and embroidery services.
Check out our site today, and our dedicated team of print specialists will ensure that you'll have the best gift for your family this festive season.
Custom Christmas Gift Ideas for the Whole Family FAQs
Why are custom Christmas gifts better?
Some people prefer custom Christmas gifts because they help express unconditional love. They also make recipients feel special.
How do you choose the perfect gift this Christmas?
Choose a gift that highlights and builds on the connection you have with the person to whom you are giving the gift. You should also make sure that whatever gift you will give will last.
Do people like to receive customized gifts?
People like receiving gifts with their initials stitched on them because they show that the item can only be theirs. It makes people feel unique and special and highlights the individuality of the recipients.