Custom T-Shirts for Your Summer Rec League Team
Posted on 23 June 2022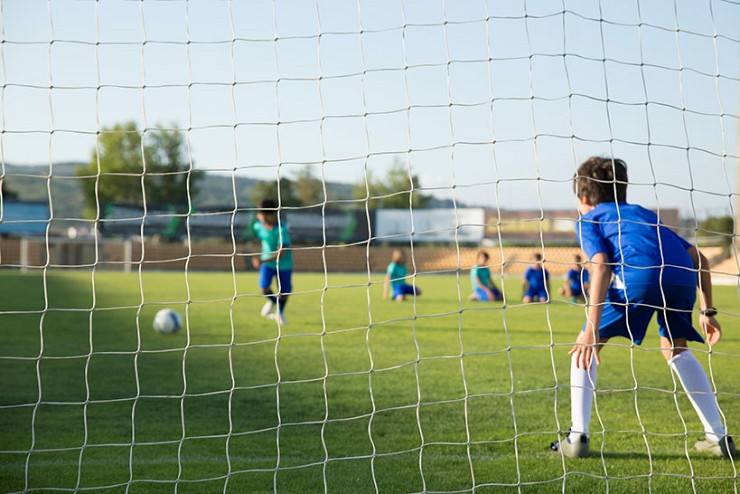 Summertime's the best season to go out, have fun, and embrace a competitive spirit, with various rec league games and exciting summer camps all over Canada this season.
If you're a player or supporter, you can make this summer more memorable by providing inspiring designs for custom t-shirts and other items that team members and fans can wear proudly. Because unfortunately, not all groups receive the proper support to make their own.
In this article, we'll talk more about personalized wearables in support of your summer sports team, with design tips and other essential information you should know.
Benefits of Custom T-Shirts for Rec Teams
Creating a customized logo or design, whether as a member or a supporter, enables your team to stand out. Apart from that, there are other ways for custom items to help your sports team. These are some of the benefits of creating custom shirts and items for your rec teams:
Unity for Members and Supporters
Putting on uniforms is a symbolic step in making a harmonious team. It portrays a united group that can strongly coexist during the game. It's also a way to unify supporters who want to rally behind their favourite team, even at activities like fundraising events.
The beauty of it is that you're not limited to just crewneck shirts. There are customized hoodies, tank tops, toques, tote bags, and even face masks that members and fans can wear during game day.
Boost Player Self-Esteem
Matching clothing is excellent for boosting confidence in the field, whether they're summer camp t-shirts or basketball team uniforms. Seeing how many people rally behind your team would encourage players to do more to make their supporters proud; several are friends and family members.
Wearing or using customized rec league items are also great for showcasing success after a victory. But, more importantly, it helps cheer defeated teams by telling them that fans still support and are still proud of them regardless of the event's outcome. This makes custom sports apparel and other personalized items more meaningful than one might think.
Best Printing Method for Rec Team Shirts
To ensure a professional look in your customized items, these are some of the best printing methods that you should try for your design:
Screen printing
This printing method is one of the most popular and versatile ways to print designs onto different materials, including fabric, wood, glass, paper, and even metal. It's compatible with any shirt colour so that the output won't be affected or ruined in the final print. Plus, ordering custom t-shirts in bulk is cheaper if you screen print them. So, whether you're printing on cotton t-shirts, sweatshirts, or basketball jerseys for the team and the fans, you can get them professionally made at a reasonable price.
Embroidery
Another way to make your custom league items look professional is by having them embroidered. Embroidery is perfect for making durable designs that pop. They're excellent if you want to personalize sweatshirts, hockey jerseys, and caps. Plus, the colours of embroidered designs tend to last longer, so people can wear or use your customized item for a long time.
Design Tips for Rec Team Shirts
Of course, personalized items won't work if you make an uninspiring design. The following tips will keep your design ideas on point for a summer rec league:
Elements of the Sport
Always include a specific sports element to easily communicate to the audience what game your team's playing. Use common shapes or imagery associated with the game, like basketball or volleyball. If it's for a summer camp with multiple activities involved, refer to its theme to create a design element unique to the program.
It also helps if the team has a mascot that can be tied to the design. For instance, if a softball team has a tiger for a mascot, the design could include an animated tiger holding a bat or something similar.
Motion in Design
Portray the exciting action of your sports or summer camp activities by incorporating motion in your design. You can have your mascot run, swing a bat, or dribble a ball instead of standing still and posing. But, to emphasize movement, you can add straight or curvy lines or any similar design element to create a wind effect.
Representing Home
Adding design elements from your local region or city is among the popular t-shirt styles for summer leagues because it plays off the hometown pride angle. Most summer teams often represent a particular place, so incorporate that in your design to make a deeper connection with the fans. Find an identifiable detail about your home and combine it with your design ideas to create that effect.
Versatile Design
Allow fans and members to support your team beyond clothing items. Create a team logo or design that people can use in different mediums, from water bottles to social media platforms. Don't limit your design vision to custom shirts only.

Pro Tip
"Print your design out on paper and hold it in front of a sample shirt to visualize it better. Doing this will give you a general idea of what your final design will look like."

Customize a Competitive Rec League T-Shirt Today
Summer's an exciting season with many fun group activities everywhere, from community sporting events to summer camps. Get into that energetic team spirit by creating personalized designs for your group, whether you're a member or a supporter. Customized items are more meaningful than you think. They inspire and unify players and fans. Above all, they create a sense of pride even in defeat.
If you're looking for custom rec league shirts made by professionals, check out the fine works at R&P Prints. We produce quality personalized clothing and other items, from team jerseys to caps, using the latest tools and practices in the industry. Visit R&P Prints today for custom t-shirts in Canada and more!
Support your hometown rec league team by creating your own custom t-shirt design. Contact R&P Prints today for your personalized bulk shirt fix!
FAQs on Custom T-Shirts for Your Summer Rec League Team
1. What's the best shirt quality for rec leagues?
Cotton is one of the most basic materials for rec league shirts. They're comfortable, and they're great for breathability and odour management. Plus, they transmit moisture away from the body.
2. What's the right design placement on shirts?
Some of the most common design placement on shirts include center chest, left chest, sleeve, full front, oversize front, back collar, and upper back.
Sports team designs work best with full front or oversize front and upper back. Always start measuring from the collar and not on the center to avoid an ugly belly print.
3. What's the correct print size?
Factor in the total surface area of where you'll be printing, the material's properties, and the design's characteristics. For shirts, you don't want to print your design too big because it will feel too uncomfortable against the skin, and it won't look good. Small to mid-sized prints are typically better on any item, especially for rec leagues shirts.