Debunking 5 Common Myths About Screen Printing
Posted on 14 October 2021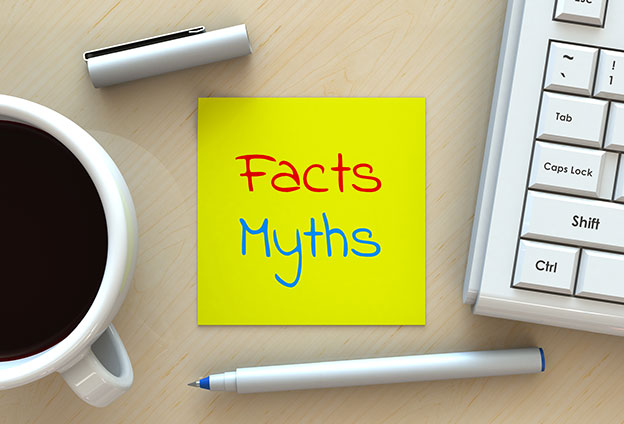 Every industry has a few myths that overshadow the truth, and screen printing is no different. Someone heard from a friend of a friend, who read on Facebook, that custom clothing costs a lot of money, so it must be true of all screen printing orders forever, everywhere.
Right? Wrong! This is just one example of the many myths that can confuse people and prevent them from designing their own t-shirt designs.
As the premier company offering screen printing in Toronto, R&P Prints works hard to dispel these misconceptions. We work with businesses, organizations, and people from all across Canada to show how silk screen printing really works.
We think our screen printing speaks for itself, although many satisfied customers have shared their thoughts online to give us a 4.5-star rating on Google Reviews. We've earned top marks because we flawlessly transfer your designs onto any article of clothing you need. We offer an extensive selection of clothing and brands to help you boost sales, promote events, or celebrate your brand.
We also love updating this blog to share insider information about the industry. Today, we're using it to deliver the truth behind the most common myths about screen printing.
Myth #1: Screen Printing is Expensive
Perhaps the biggest myth surrounding the screen printing industry is that it's too expensive. Many screen printing companies earn this reputation because they often deal in massive bulk orders, printing thousands of shirts for an individual project.
Enormous bulk orders tend to share the best cost-savings per article of clothing, but the total price tag of a large job may scare you off if you only need 100 shirts for your volunteer team.
Luckily, any legitimate silk screen printing company will scale costs to each job, setting appropriate limits for your project's needs. We further offset the price by providing a free estimate, no set-up fees, and free delivery on every order, regardless of size.
Myth #2: Screen Printing is Just for T-Shirts
Don't need a t-shirt? No problem. Most screen printing companies use sophisticated equipment that can transfer your designs onto nearly any material.
Here at R&P Prints, we work with the following custom clothing:
Activewear
Bags and accessories
Fleece
Headwear
Masks
Pants and shorts
Polos
Safety wear
Sweatshirts and sweatpants
Workwear
Where did this rumour come from? We might be guilty of perpetuating this myth, but you'll have to excuse us. Not only do custom t-shirt printing jobs represent the bulk of the work we produce, but the t-shirt is also a universal fashion statement worn around the globe.
Everyone — from all walks of life, styles, and ages — wears a t-shirt. We talk about custom t-shirt printing more often than our other projects as a result, but you can print your designs onto almost any fabric.
Other popular projects include creating custom hoodies in Toronto. The hoodie isn't exclusive to your workout outfit anymore. In Toronto, it's a staple of the city's street fashion, and we're happy to produce the best custom hoodies Toronto has to offer.
Myth #3: You Can't Design Your Own Shirt
Another misconception about our industry is that you can't design your own clothes, so you're stuck choosing designs from a silk screen printing company's existing catalogue instead.
When you're looking for custom clothing, you don't want to pick from recycled artwork that someone else has already worn. Thankfully, we can happily debunk this particular myth.
Here at R&P Prints, we encourage you to design your own clothes to maximize your freedom of expression. You know what you want better than anyone else, so we want to make it as easy as possible to share your ideas.
But don't worry if your design doesn't turn out the way you thought it would. We have an in-house graphic designer who works under your direction to improve your ideas and tweak your designs. For a nominal fee, our designer can give your artwork a professional polish so that it's ready for the printers.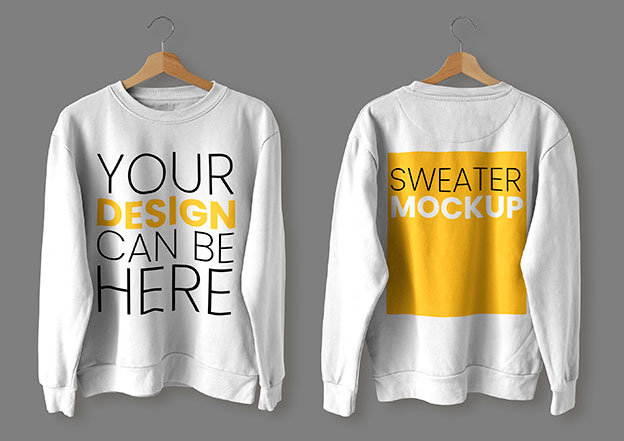 Credit: Vectorium via FreePik
Myth #4: Screen Printing Takes Too Long for Important Events
The best screen printing companies take care to produce flawless printing on every article of clothing in your order, but don't mistake our attention to detail as a barrier to urgent projects. As an experienced silk screen printing company, our team can turn around beautiful custom clothing on a tight timeline without sacrificing quality.
Whether you have a golf tournament or company-wide volunteer day coming up, we can print custom clothing in time.
Deadlines haven't stood in our way when we created custom clothing for these other timely events:
Children's Camp Days
Class Reunions
Community Fundraisers
Company Outing
Concerts
Corporate Events
Festivals
Holiday Retail Season
Races, Marathons, and Other Sporting Events
Get in touch with us directly to see if we have the available stock to get started right away for last-minute orders.
Myth #5: Your Design Will Flake Off
A fear that your custom clothing won't look good after a few washes is understandable. You want long-lasting results after investing time in designing your own clothes.
Luckily, this fear only becomes a reality if a silk screen printing company doesn't follow the correct procedure.
When done properly, an experienced silk screen printing company produces custom clothing that won't peel or flake off with time. Here at R&P Prints, we use state-of-the-art equipment, inks, and techniques to ensure your custom clothing lasts.
Don't Let These Myths Stop You from Designing Your Own Custom Clothing
Did this list clear up any misconceptions you might have had about screen printing? If you've shied away from ordering bulk custom clothing due to cost or timing in the past, now you know the truth. The best screen printing companies can produce affordable, beautiful work on a tight timeline.
If you still have questions about how we can elevate your t-shirts designs, you can find out more about t-shirt printing online here on our website or call us directly to speak with a knowledgeable representative.
Get in touch today to get the ball rolling on your custom clothing!