Elevate Your Business with Custom Branded Apparel
Posted on 12 November 2021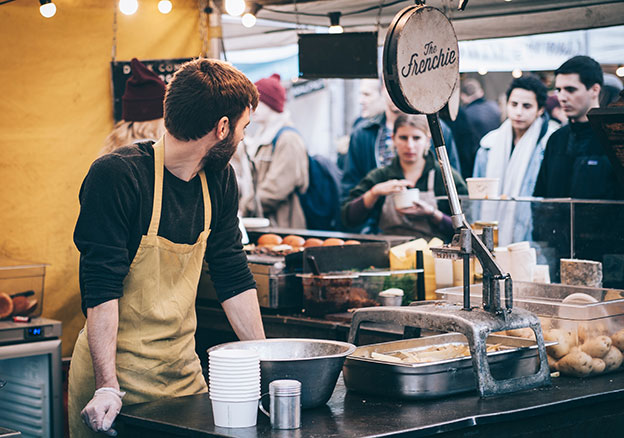 Brand recognition is the name of the game. Every business owner knows this and spends a good amount of mental energy thinking of ways to get their name out there. The old way of paying for ads and waiting for word of mouth to do its thing no longer works in today's crowded marketplace. Businesses need to be proactive, stand apart from the crowd and be memorable. Custom branded apparel answers these needs and more.
In this post, you'll discover just a few of the ways that custom branded apparel elevates your business. But first, here's a quick reminder on the importance of branding.
What is Branding?
Traditionally, people associated branding with the visual look of a company, i.e. the logo, packaging, designs, company colours, etc. Today, the visuals still play an important role in a company's brand, but those visuals are chosen to reflect a company's personality and, for most, is constantly evolving.
Businesses define their brands based on who their products and services are for and how they want to be perceived. Developing a solid brand identity helps businesses stand out from the crowd, which is crucial for their survival in the digital age.
How to Develop Your Brand
A few factors to consider when developing your own company's brand include:
Your mission and values. Millennial and Gen Z customers want to know what your company stands for and how it gives back to the community. If you're a small business owner, you may not have the resources to donate to social causes, but volunteering and speaking about various issues on your social media channels can earn their support. However, choosing social issues you sincerely care about that are related to your business is essential to remaining authentic.
Your brand personality or reputation. How you portray your business should elicit an emotional response from your target customers and make sense for the type of business you're in. Examples include:

Excitement
Sincerity
Ruggedness
Competence
Sophistication

The language you use in your advertising, on your website and social media pages and the "voice" you use to engage with your customers should also reflect your brand personality.
How important is branding? Studies constantly show that buying is largely an emotional decision. If you've done it right, your logo will evoke a feeling that your customers are mindful of when they make the buying decision.
At R&P Printing, we've supported business owners with quality custom t-shirts in Toronto and other branded apparel for years. We know the importance of branding and have graphic designers on site to help get your designs effectively communicating your brand identity.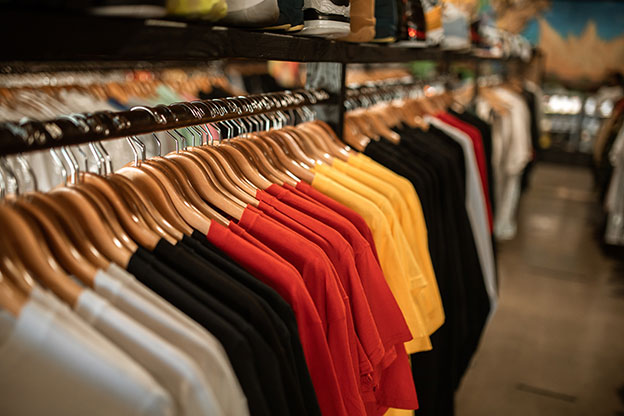 Credit: RODNAE Productions Via: Pexels
How Custome Branded Apparel Can Elevate Your Business
Now that you've learned the importance of branding, it's time to discover how custom apparel with your logo on it can help you build your brand even further when it goes out into the world.
Custom Branded Apparel Builds Brand Loyalty
If you give customers a free branded t-shirt with their purchase, the gesture alone could be enough to win their repeat business and recommendations to friends and family. At the very least, they'll have a constant reminder of the positive interaction they had with your business.
If you attend professional conferences, having custom branded apparel to give away as swag is an essential part of networking. If you do have a conference on the horizon, talk to us about bulk t-shirt printing. We pride ourselves on our quality printed apparel that's as durable as it is stylish.
You can also build brand loyalty by asking customers to send pictures of themselves wearing your gear and posting those pics to your social media accounts. This is one way to get your customers to tag your posts for their followers to see.
Swag Gives You Exponential Exposure
Custom branded apparel gives you a lot more bang for your marketing buck. Not only do branded hoodies, t-shirts and custom bags and accessories carry your logo for the duration of their lifespan, but they also act as moving billboards for your brand. Billboards that hundreds see of people can see over time. And the number of people that become aware of your business grows exponentially with every piece that's out there. In that way, custom branded apparel is like the original viral marketing.
Swag Gives Your Business a Professional Look
Whether you're in an office setting or your business operates out of a storefront, when customers see your team all wearing stylish branded apparel, it elevates your reputation and sends an unspoken message of success that you are an established and trustworthy company.
Gives Your Brand Excellent PR
If your company gets involved in community events like fundraisers, walkathons, bake sales, clothing drives, etc., having your team wear their company gear sends a great message about your business and its principles.
Even when your team goes out for lunches or drinks, your custom apparel sends a positive message about your brand. Eyes are naturally attracted to a group of people wearing the same clothes, so when patrons of a bar or restaurant see your team out having fun together in their branded Tees, your brand benefits from this positive impression.
Fosters Team Spirit
One of the easiest ways to build and sustain a team atmosphere in the workplace (even in the age of WFH) is company swag. Seeing coworkers wearing the same shirt is a constant reminder that everyone is on the same team working towards the same goals.
Some of the benefits of team spirit include:
Improved performance, efficiency and productivity
Encourages team members to go the extra mile
Promotes collaboration and creativity
Increased customer service and satisfaction
On an individual level, attractive, custom branded clothes can be a source of pride for employees, who are your most important brand ambassadors. And employees who are proud of where they work are more likely to be productive.
Elevate Your Business Today
No matter what stage your business is currently at, custom branded apparel can elevate you to the next level. Ready to start your design?