An Epic Bachelorette Party Starts With Custom Shirts
Posted on 24 February 2018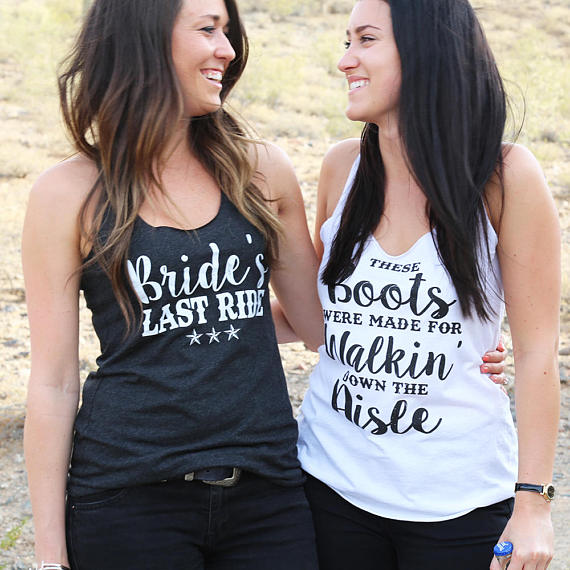 The last night of freedom, that all-important ritual of heading out with friends for a night of debauched fun before you marry the person you love. The bachelorette, or bachelor party, should be a night to remember. Oftentimes, the guest of honour – the bride or groom to be – doesn't plan the party, though, leaving it up to a friend or close relative instead, and if you've been tasked with throwing a bachelorette or bachelor party you know that it can be… stressful. You want to make sure everyone has a good time, and that all the different partygoers click with one another.
A great way to get the party started right is with custom shirts from R&P Prints that are both funny and high quality. Especially if you're mixing together people who haven't really met before, the easiest, most surefire way to get everyone partying like a team is to give everyone a custom-made shirt. Imagine rolling up to a bar or dance club with everyone wearing different things. Now imagine everyone rolling up wearing shirts that say, for instance, "The I Do Crew". Which scenario is more conducive to a good time? The second, of course, because everyone is partying together.
The first step in the process of planning an epic bachelor or bachelorette party is contacting our custom t shirt services and chatting about what you want as your design. There are loads out there to choose from, ranging from the high-concept type, to puns and jokes. Let's look at a few examples! Some people like mixing custom shirts with a theme, like, for instance a cowboy/cowgirl theme, where everyone wears cowboy boots and a hat, with shirts that say "John's Last Rodeo", or "Last Ride For The Bride". You could design it like a band tour t-shirt, with "Jane's Farewell Tour" on the back, along with the wedding date. Some people go straight for a pun, like "Drunk with Love", or "He Popped The Question. We're Poppin' Bottles". For a front-and-back design, you could have "Yes" printed on the front, and then "That's what she said" printed on the back.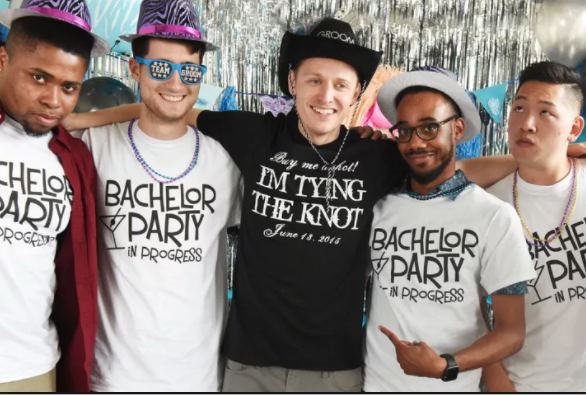 As you can see, there are a lot of great ideas out there, and if you don't want to choose a ready-made joke you can always go with an inside joke between you and your friends. The point is that you want everyone to feel like they're bonded together for a night to remember, and you want to the bride or groom to feel like they're the centre of attention. For spring and summer parties, get in touch with us as soon as possible to get the ball rolling on design, and to make sure you get the perfect printed shirt for a good price. Wedding season starts to get totally crazy once the weather warms up a bit, so it's best to start planning sooner rather than later.
Finally, the reason you want to R&P Prints for this kind of job is that we guarantee quality. For starters, if you're going out on the town, you want to look good. This is no ordinary night, after all, and you want well-made shirts. Here at R&P Prints we carry some of the best clothing brands in North America. Another reason why you want to choose quality is because this isn't only an expendable shirt that your party will wear once and forget about – this is a keepsake, something that will doubtless be of sentimental value for the bride or groom to be. And for the rest of the partygoers it will be a way of remembering an epic night.