Get Started On Your Back-To-School Custom Apparel
Posted on 30 July 2018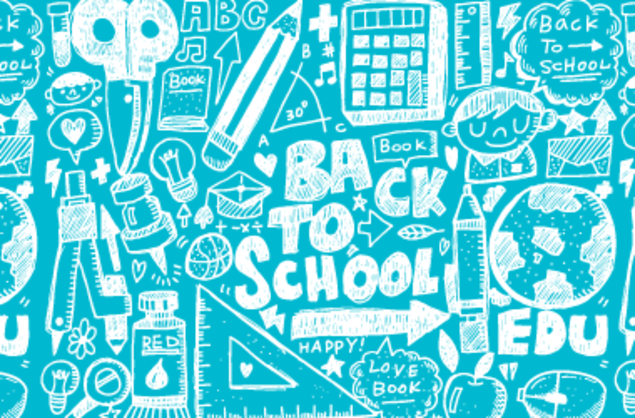 The students don't want to think about it. The teachers don't really want to think about it either! But the plain fact is that, even though summer is still fresh in our minds, the beginning of next school year still looms in the near distance. Teachers and school administrators are notorious for their ability to plan ahead, which is why we're rolling out – in the summer, no less – our guide to custom school apparel.
Custom apparel is important to school identity, and, as we'll discuss in this article, is fundamental to fostering a sense of unity, equity and school pride. Whether it's custom shirts for the theatre club, custom sweatshirts for the graduating class, or just a bit of school spirit on a toque, we at R&P Prints are here to help. Might as well start thinking about it now, so you can start selling in September!
Spirit Wear
Spirit wear is that catchall term for any custom apparel that can be worn with pride by anyone at the school. You don't have to be a grad, nor do you have to be part of the football team or the chess club; merely your enrolment in the school is criteria enough for you to express your school spirit with an embroidered toque, custom hoodies and sweatshirts or screen printed activewear. School pride is the process of creating a shared community among kids of all different backgrounds and styles, and having standard, custom apparel, emblazoned with the school name and/or logo is the perfect way to achieve that.
Grad Clothing
When you're 17 or 18, graduating school is the biggest accomplishment ever. It's like retiring! Grads are justifiably going to want to show off that looming accomplishment, and the best way you can let them do that is to give them access to some awesome grad clothing. It doesn't have to be anything too fancy or loud – just some custom screen printed t-shirts, sweat pants and hoodies should do the trick. If possible, consult with some grads on the design. They might enjoy having a say!
Group Tees
For many school students, school is half about what they do in their extracurricular time. Being a part of a team or club – whether it's sports, music, theatre, gaming, etc. – can be a large part of a student's identity, as well as friendships, so see if they want to design custom t-shirts for the group. These ones can be a little less generic; they can be a great opportunity for students to flex their creativity and come up with their own design.
Choosing The Right Screen Printer
Where school apparel is concerned, one of your main concerns is probably trying to keep prices manageable. After all, parents have all sorts of other expenses to worry about. At R&P Prints, we offer the highest quality at a cost-effective price, and we offer free estimates. If you're interested in getting the ball rolling early on custom school apparel, give us a call today or check out our website for more information. You get huge benefits when you buy wholesale custom uniforms, so be sure to ask us about that too.
It's true: no one wants to think about September, not while the weather is this hot. But if you want to get a head start on ordering school apparel, call us anytime for a free quote. You bring the design to us, and we'll bring the school spirit to you.