How to Create a Successful Custom Hat Brand
Posted on 13 June 2023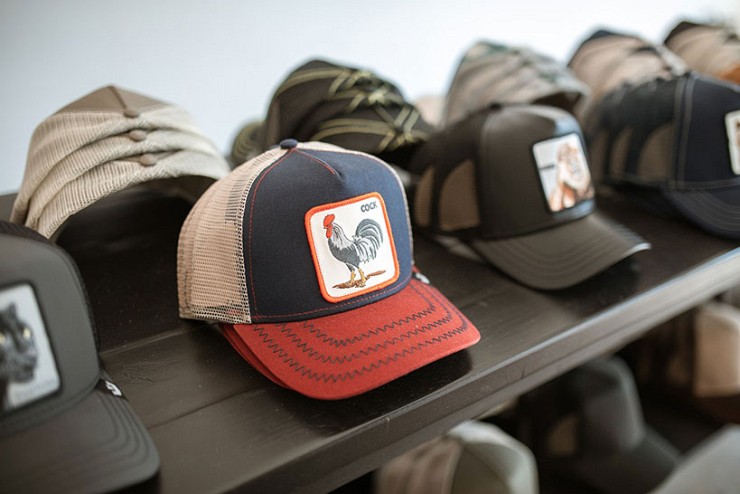 Whether you're a creative with artistic or comedic skills looking to build a line of hats featuring your artwork or witty catchphrases, or you're leveraging your networking skills to offer businesses branded caps and toques for uniforms and custom swag, creating a custom hat brand is an excellent way to differentiate your business from competitors, enhance your brand image, and offer personalized items to corporate clientele.
The key to unlocking this opportunity, however, is partnering with a leading screen printing company that a) is a one-stop shop offering a variety of headwear options while providing high-quality printing and embroidery work, b) is a supplier of top name-brand apparel that also provides a Canada-wide low-price guarantee and free shipping, c) offers low minimum order quantities (as low as 12 pieces) and d) completes orders in quick turnaround times. R&P Prints Canada checks all those boxes and more.
With the right supplier and approach, you can create a successful custom hat brand that resonates with your target audience and generates sales. Here's how to get started:
Define Your Target Market
Defining your niche or target audience is the first step to starting a custom product business or any other successful company. It begins by asking two basic questions, "Who is my target audience on a micro level?" and "What type of hats do they prefer?"
So if, for example, you're targeting fashion-forward young adults, your designs and hats should be trendy, unique, and fashionable. If you're selling to outdoor enthusiasts, your hats must be durable, lightweight, and functional, with designs that reflect active lifestyles. And if you plan to target the novelty or seasonal market with funny sayings or 'world's best mom'-type messaging, you need to be up on the latest slang and catchphrases.
Understanding your target market's specific needs and preferences and defining your niche makes it more likely you will get the buy-in needed to become successful.
Choose Your Hat Style and Material
As hinted at in the previous section, the hat style and material you choose must be ideal for its usage by your target audience. There are various hat styles, including snapbacks, trucker hats, and toques, among others. Each type has unique features and appeals to a different audience.
Similarly, each hat comes in different materials, such as cotton, polyester, wool, and blends. Your chosen material will impact the hat's feel, breathability, durability, and overall quality. Make sure to select a material that aligns with your niche and meets the needs of your target audience.
Creating Custom Designs
The meat and potatoes of a successful custom hat brand are its designs. Whether creating your own designs, slogans, or corporate logos, your designs must be creative, unique, and memorable, aligning with your brand's values and identity.
When you design custom headwear, consider using bold/contrasting colours, patterns, and fonts to make your hats stand out from the competition. However, using too many colours, especially on the limited real estate of a hat, can be distracting and distort the clarity of your message or design.
The durability of a screen-printed or embroidered design is also crucial. If your goal is to build a base of repeat customers (which is the ideal for every business), the designs on your hats and caps can't fade or peel because this makes them ineffective or, worse, can make your clients or your brand look low-quality.
That's why, at R&P Prints Canada, we use state-of-the-art technology that ensures your designs are screen printed or embroidered with long-lasting, vibrant colours that stand the test of time. It's how we've become one of the top custom screen printing and embroidery service in Montreal and the rest of Canada.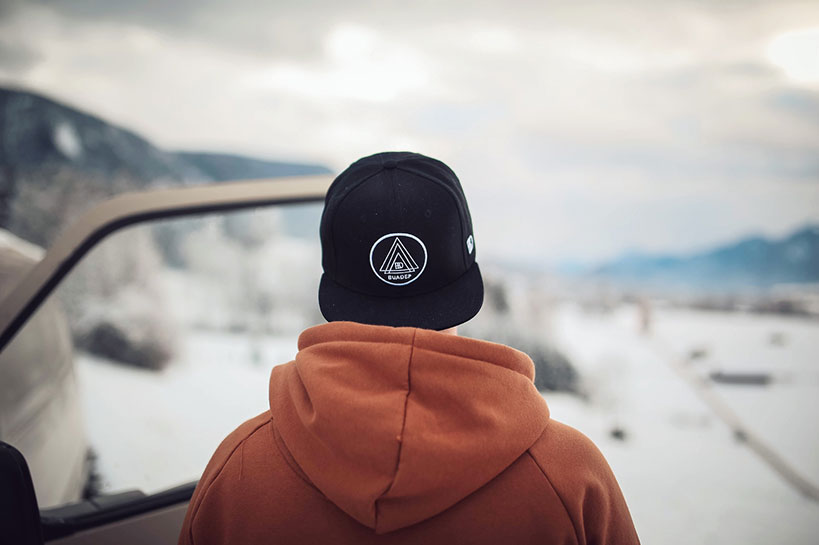 Choose a Pricing Strategy That Aligns with Your Goals and Brand Identity
Setting the right price for your custom hats can be a challenge. You don't want to price them too high, as that may deter potential customers, but you also don't want to price them too low, which may suggest low quality.
When determining the pricing strategy for your custom hats, consider the cost of production, the value of your product, and the price point of your competitors. Additionally, consider any special features of your custom hats, such as a unique design or high-quality material, that may justify a higher price.
Market Your Custom Hat Brand Effectively
Once you're ready to outfit customers and take on clients, it's time to promote your brand to let them know you exist!
You must market your products effectively to create a successful custom hat brand. Start by creating a website or online store where customers can purchase your custom hats. You can also use social media platforms like Instagram and Facebook to showcase your designs and reach a wider audience.
Another option is partnering with influencers or bloggers who can help promote your brand to their followers. Attend trade shows and other industry events to network with potential customers and showcase your products.
Build Relationships With Your Customers
Building relationships with your customers is crucial to the success of your custom hat brand. Engage with your customers on social media, respond promptly to their inquiries and feedback, and offer excellent customer service.
You might consider creating a loyalty program or offering discounts to repeat customers to encourage them to continue buying from your brand.
Wrapping Up
Creating a successful custom hat brand requires careful planning, quality products, effective marketing, and excellent customer service. By following the above steps and working with R&P Prints Canada, you can create a custom hat brand that stands out from the competition and resonates with your target audience.