Plugin into Your YouTube Audience with Custom T-Shirt Prints
Posted on 20 June 2019
If you're an up and coming YouTuber with a decent amount of subscribers, you might be wondering what the next step is to grow your channel, promote your brand, and make more money. A number of people have been able to make a career off of solely being a YouTube celebrity, and the most popular ones can pull in millions of dollars a year.
Making money as a YouTuber isn't strictly accomplished by monetizing your videos and getting your viewers to watch ads – they can also get sponsorships or sell merchandise to their fans. In fact, Sellfy (an app that can calculate a YouTuber's earnings) found that content creators who sell merch can make up to 10 times more than YouTubers who opt exclusively to making money on ad earnings.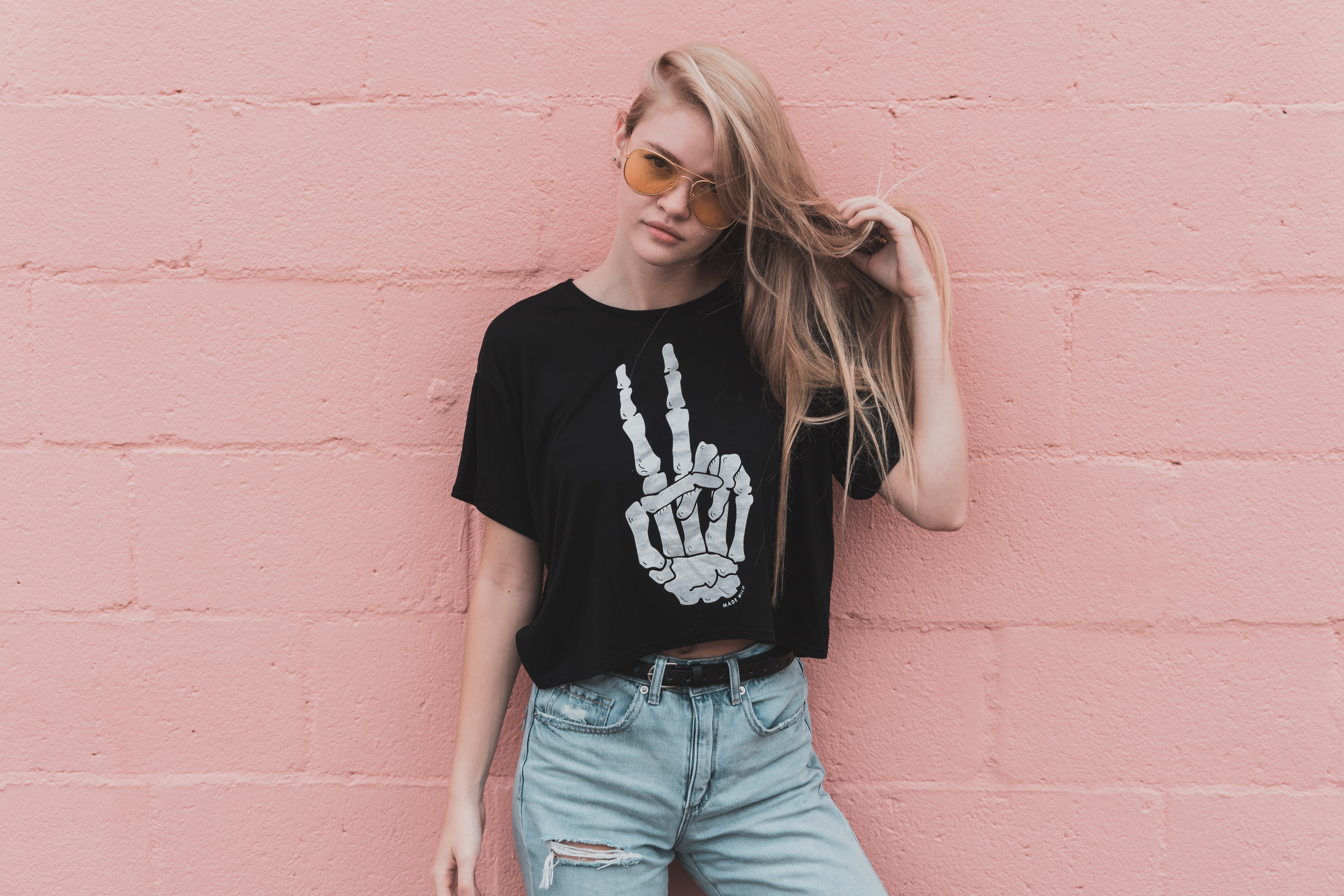 It's Easier than You Think
It may feel overwhelming to even consider starting up your own merch line, especially if you don't feel comfortable with designing your own tshirts and other apparel – what if people don't like them? But with R&P Prints you don't have to worry about that. Our in-house designers can help you come up with a design that is perfect for your audience. We offer custom tshirt printing using state-of-the-art manual and automatic screen printing equipment, all on quality clothing from popular and top-of-the-line brands.
R&P Prints Has Everything You Need
Check out our online catalogue to see a full listing of the brands we carry with recognized names such as Gildan, Hanes, American Apparel, Fruit of the Loom, Bella, Alo, and Nike Golf. We also have a number of different styles and types of products to choose from, including activewear, bags and accessories, fleece, headwear, outerwear, pants and shorts, tshirts, safety wear, workwear, and youth wear.
We specialize in silk screen printing which is a popular method of printing because it is incredibly versatile and able to print on a number of materials and products, like custom polo shirt printing and jersey printing. Screen printing is also very durable, able to handle multiple washes without fading and cracking.
So no matter what kind of products you are looking to sell to your YouTube fans – whether you're looking to sell hats, hoodies, tshirts, or even tote bags – R&P Prints has you covered.
Where to Begin?
YouTube Creator's Academy outlines some core principles about selling merchandise on your YouTube channel. First, they say, it's important to even know whether or not you're ready to sell merch.
Does your channel have an existing brand, and is that brand strong enough that it has a decent amount of search activity?
How engaged is your audience? What matters most isn't how many subscribers you have, but rather how active they are on your channel. Moreover, do you have a strong relationship with them and have they even been asking for merchandise?
If you have a strong community that follows your channel closely, then consider asking them what kind of merch they'd be interested in. The point of the merchandise you sell is to make your audience feel a part of a community, so make sure that the merch you offer is relevant to them.
Do you have any inside jokes, memes, and/or catchphrases that only people in your community would get?
Do you have existing branding on your channel – a mascot, logo, etc.?
Do you have any special milestones coming up? For example, you can release merch that celebrates a subscriber milestone (just like PewDiePie's 90 mill sub merch).
Start Slow
Even though you may have an idea of what your audience wants, it's a good idea to start slow and see how successful your first product is. The safest bet is to choose tshirts with a custom design as your first set of merch to sell. When making an order it's better to get custom t shirts in bulk which is actually more affordable for you and makes it easier for your audience to buy merch right away instead of having to wait for on-demand orders.
When introducing your product be sure to wear it during your videos that way your audience can get an opportunity to see first-hand how the product looks. Seeing you wear it is also a great way to create hype and presents an opportunity for you to plug in your merch into a segment of your video.
Make sure to direct your audience to where they can buy your merch by including it in the video description or on end screens and cards. As your product sells, be sure to give a shout-out to your followers and thank them for buying your product – it'll help them to feel connected to you and make them feel good about getting recognition from one of their favourite YouTubers!
We Can Help
You can take a test run of how your custom tshirt would look like by using our online tshirt design application. Choose your style – tshirt or hoodie – select the colour and size, and then add a photo or font. It's easy to do and a great way to play around with your options.
You can also give us a call any time for a free estimate and consultation where we will take the time to hear what your needs, goals, and budget is. We work with you and your schedule to ensure that you get your product on time and that you are completely satisfied in your experience with us.
We're here to help you achieve your dreams and to promote your business – even if it's a YouTube channel! Our designers, customer support experts, and printers, are all looking to create quality products for our customers; we're dedicated to providing exceptional customer service that will leave you satisfied with our work.
We've established a long list of long-time loyal customers who continually use our services for all of their silk screen printing needs. When partnering with us, you won't be disappointed by what we have to offer, and are guaranteed to be happy with the quality of the product that you ordered.
So if you're a YouTuber looking to expand your fanbase, grow your channel, and create a new revenue stream, then don't hesitate and contact R&P Prints today so that we can get you set up with a new set of merch that will completely blow your fans away.