Reinforce Your Brand This Winter With Printed Fleeces
Posted on 29 January 2018
Regardless of how great your holiday season sales were, there's still a real need to keep those figures high throughout the winter. Brand reinforcement – that is, keeping your brand on the minds of both new and existing customers – is of the utmost importance in these slower months, and a terrific way to achieve that reinforcement is through branded clothing, either for your employees or your customers. Nothing screams "winter" and "quality" quite like a fleece jacket, so let's start there – when you screen or embroider your logo on a jacket with R&P Prints you'll be able to boost both your brand's visibility and customer perception.
In order to successfully reinforce your brand you have to do some viral marketing. The core of viral marketing is visibility, and while social media has popped up to do a lot of that work for businesses, we shouldn't neglect the effectiveness of physical viral marketing – namely, branded products. When you give printed items to your employees or customers, especially items like fleece jackets that are emblematic of quality, those customers and employees become like brand ambassadors, wearing your logo (and other information) around in public.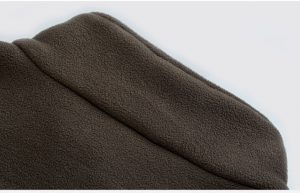 What's more, by using our screen printing and embroidery services on a fleece jacket, you associate your brand's logo with quality (an association that was probably already there, but that kind of thing can always use reinforcement!). As many know, having well-dressed employees does a lot for a company's image, but in the chillier months those branded shirts often get covered up with non-branded jackets, rendering them ineffective. With printed fleeces, you kill two birds with one stone: you get well-dressed employees, and you get year-round brand reinforcement.
Take for instance the Chips Thermal FZ, which you can take a look at on our website: it's a smart, zippered fleece jacket, made with insulating quilted fleece and leather trim. It's a jacket that employees (or some lucky customers) would be happy to wear out, even on off-hours. There are also a number of other jackets to choose from, as well as hoodies and pullovers. The important thing is that they're quality products to begin with, and we do a quality job embroidering or screening them. When your employees wear these fleeces home on public transit, or while out running errands, they'll definitely catch the eye of passersby.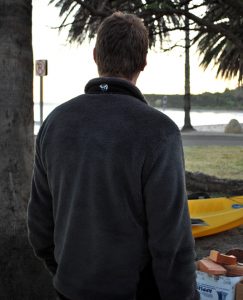 And it's not only brand reinforcement that these fleeces help with – they also improve employee morale, and create a unified work culture. When an employee receives an item of quality from their company, like a fleece jacket, they feel a greater sense of belonging, something that can be traced directly to productivity. And according to the Harvard Business Review, employee engagement, of the kind you get when you give out good quality clothing, doesn't only boost productivity – it boosts a business' rate of success. It may seem like a small gesture – giving your employee something valuable and wearable – but it really does have far-reaching positive consequences.
If you're looking to get your logo and info printed on a fleece jacket, or on any other clothing item, like polo shirts, safety wear or work wear, contact us anytime and we'll be more than happy to help. We know as well as any business the importance of brand awareness and brand reinforcement, and we also understand when businesses are cautious about expenses, which is why we offer free estimates and delivery, and great prices. Don't let your brand suffer in the cold weather – let us emblazon your logo on one of our fleeces to help you brave the cold!