Screen Printing Services for All of Your Business Needs
Posted on 23 September 2019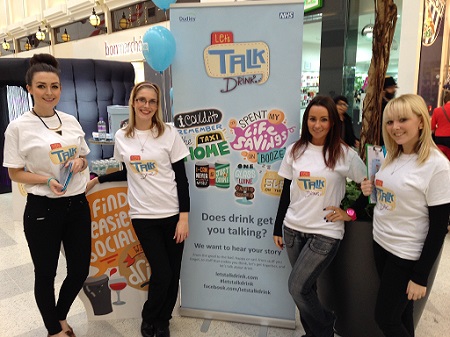 Do you have a promotional event for your business coming up? Are you planning on having a booth at a local event to attract customers and promote your brand? Or maybe, do you simply need a new uniform or customized safety gear for your employees working on construction sites or in warehouses?
Well, you've come to the right place: R&P Prints has been providing custom screen printing to clients all over Canada from our 8000-square-foot facility in Toronto since 2007. We consider ourselves a one-stop-service with onsite designers that can help you create a custom design to screen print onto a range of apparel, including Bags & Accessories, Headwear, Outerwear, Pants, Polos, T-shirts, Shorts, Safety Wear, Hoodies, Workwear, Youth, and more!
Keep reading to find out more details about the kinds of printing options we offer for businesses.
Promotional Events
During summer and well into fall there are a number of local events that businesses can attend to promote their company and offer promotional products. Whether it's a fair, festival, or flea market, setting up a booth to tell people more about your company is a great way to spread brand awareness and get yourself better known by the locals.
Some businesses may also host events to celebrate and promote the release of a new product, or because they hit a milestone. In whichever situation, it's always a good idea to deck out the people running the event (or booth) in custom workwear that vividly displays your company name accompanied by an eye-catching design that attracts customers.
Coming up with a design for a t-shirt to promote an event can be challenging, but with help from our onsite designers, you don't have to worry about a thing. They're experienced and well-versed in design principles for a number of industries and can help you come up with a design that you will be proud of.
We host a hefty catalogue of brand names with a number of different sizes, style choices, and colours. You're sure to find whatever it is that you may be looking for when trying to come up with items for your employees to wear.
But why stop at just getting promotional products for your team when you could create some swag to give away for free to your guests? Custom t-shirts and hats are the most popular items to give away for free to visitors when they visit your booth or attend a promotional event. Customers love these free items and will tell their friends and family about it, drawing more people's attention your way.
T-shirt marketing is actually a highly effective strategy when it comes to attracting more customers to your business. People will be wearing your t-shirt long after your event is over and will basically become a walking ad for your company, sparking conversation with people who inquire about the shirt. Word of mouth referrals are still considered one of the most effective marketing strategies, so using this method to engage with customers is definitely worth the investment.
Safety Workwear
High-visibility safety apparel has increasingly become a more important part of workplace safety in recent years. This kind of attire is vital for employees who work in low-light and dark conditions like at a construction site. It's also important for warehouse workers who handle heavy machinery and need to be able to be seen to avoid workplace accidents.
As an employer, you want to make sure that your employees are safe and comfortable in their workwear, and that the apparel you get for them is of a quality make. You also can't just trust anyone to get the job done according to your specific industry needs.
At R&P Prints, we can customize safety apparel to suit a number of different industries and specific business requirements. Certified reflective apparel is available in a wide variety of sizes and styles, and are designed to meet the various standards designated by the CSA Group (formerly the Canadian Standards Association).
If you need to customize your apparel or have any special requests, then we can work with you to make it happen. All you need to do is give us a call and our experienced and knowledgeable representatives will be happy to answer any question you may have. We offer free estimates, proofs, and delivery, have no setup charges, and offer affordable pricing with options for bulk orders.
Quality Silk Screen Printing
At R&P Prints, we use a traditional silk screen printing method that utilizes the latest technologies of both manual and automatic equipment. The way it works is that a mesh screen transfers ink a variety of different surfaces except in areas where the ink is blocked by a stencil. Several stencils (or screens) are used to apply each individual colour required one at a time. The ink is applied in thick layers with a blade or squeegee that is moved over the screen to fill openings in the mesh. A reverse stroke is then used to wet the fabric with ink as the screen springs back after the blade passes through. Traditionally silk was used for the mesh but nowadays nylon is more common.
This labour-intensive method is used to create long-lasting, vivid prints that can't be replicated by any other method. Our printers are masters of their technique and we pride ourselves in the work that we do. You won't find any other printer who produces such rich, clean work that is long-lasting and made with the finest apparel.
Our commitment to customer satisfaction doesn't end at the quality of our products. We always aim to provide exceptional customer service in everything we do: from our prices to our flexibility, to our dedication to delivering products in a timely manner and within your desired schedule.
Still not sure? Contact us today and find out why our customers love us and keep coming back for all of their printing needs. There's no obligation to use our services, even after a full consultation, so you really have nothing to lose!