Why Start a Custom Product Business This New Year
Posted on 20 January 2022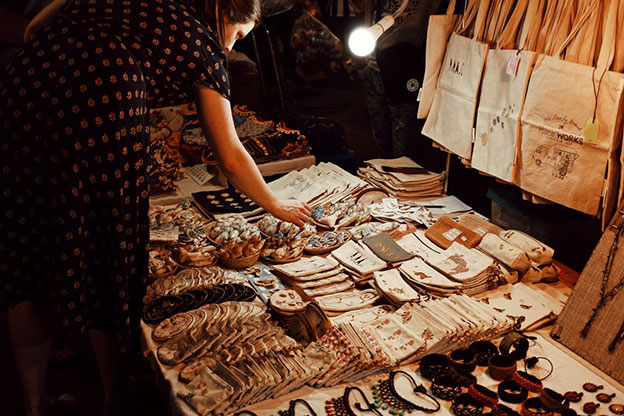 Keeping up with the latest business trends can be challenging. A product is in high demand for a minute and out of style the next. If you're planning to build a successful business, you have to be more creative to attract a broader customer base.
But how can you stay competitive if everyone in the market sells the same products at the same price? Offering personalized products would be a great idea since customers prefer customization.
It doesn't matter whether they're buying cars, clothes, furniture, or accessories. They're always willing to pay for something that addresses their pain points and reflects their personality.
Read on and find out why you should start a custom product business this new year.
Why Start Custom Products as a Business This New Year?
Product customization is not new to the market. However, it was only available to a few products, since the traditional system of creating custom-made products involved a lot of time and interactions.
Back then, making uniform products was much easier and faster. But thanks to technological advancements, mass customization is possible. Now, the process of producing a custom product is more effortless and convenient.
Nike was among the first brands to implement the concept of mass customization when it launched NIKEiD in 2000. Since then, more businesses have used such a technique to make quality products without losing individuality and affordability.
Customization is indeed powerful. To provide more insights, we compiled a list of why you should launch personalized products for business.
Generate More Sales and Revenue
Many companies are hesitant to offer customized products because of the costs. Of course, it's cheaper to order items in one basic colour or form. But a consumer review shows that 1 in 5 consumers will pay 20% more for a custom product.
That means you can charge more for these products and customers would still buy, thus increasing your sales and profit margin.
Improve Customer Satisfaction
Customers might have different priorities when experiencing your product. They might want to pay for products engraved with their initials or in their preferred colour and size. This can bring them a certain level of enjoyment, which ultimately leads to better customer satisfaction.
Promote Word-Of-Mouth Marketing
Personalized products can be a great conversation starter. Because of their distinctive designs, people are more likely to notice them and become intrigued on where to buy them. Plus, happy and satisfied customers recommend a brand to others, thus prompting more people to buy your products.
Give Strong Competitive Advantage
Customization can help you get a better idea of what your customers want. You may use such information to satisfy their demands by improving your products and marketing strategy. This gives you a powerful advantage over your competitors.
Personalized Products for Business Ideas
Modern technologies allow mass customization for a wide variety of products. We will discuss the following best custom-made products examples that customers prefer to buy:
Customized T-Shirts
T-shirts are one piece of clothing that people across all age groups, gender, and socio-economic statuses wear. However, each group may have different styles and demands. With t-shirt screen printing and custom t-shirts, you have a vast market waiting to order and show off their style statements.
Bags and Accessories
Custom printed bags attract more attention. Thus, it's a great way to increase brand awareness for any startup business. You can design and print your logo to showcase more eye-catching effects. Many companies use tote or shopping bags as promotional items. This means that there's already a wide customer base for this custom product.
Fleece
Custom fleece is an essential outdoor layer. Companies can use it to add warmth to their winter workwear. It's also a great way to use for group identification and branding. Whether it's for reselling, promotions, apparel lines, or business outfitting, a custom fleece will always come in handy.
Headwear
As a great equalizer, headwear is another perfect item to personalize for your business. Like it or not, people love wearing loyalties on their heads. So with their company logo and colour, organizations can use custom headwear as a medium for marketing and branding.
If you're looking for custom-made products for your company, family, and friends, PrintsCanada is the best place to get started.
How to Personalize Your Products
While offering different options is a great idea, consider the financial side of producing them. Giving your customers a hundred choices of personalized products isn't exactly budget-friendly.
Remember that they are not only interested in custom products. Customers are also looking for customized experiences. With that in mind, here are different ways of personalizing items for your small business:
Gift Wrapping or Packaging
A personalized package for giveaways, corporate gifts, and other items is one of the simplest and most affordable customization options you can offer to your customers. You can do it by providing a gift wrapping service or choices for coordinating and eco-friendly gift bags. While this may not seem entirely customized, it can help personalize customer experiences with your brand.
Custom Fit
Every customer can have different definitions of small, medium, and large. Although a quick return and exchange can help fix such problems, customers can view it as a negative experience with your brand. But offering them a custom fit will help them feel more confident with their sizing choices. Note that you'll need a reliable bulk t-shirt printing service to make this possible.
Bundling Accessories
Incorporating bundling accessories in a product is an undervalued aspect of customization. Customers may not realize that they need an accessory for the items they decide to buy. It can be a cable for their laptops or phones. Or they may not have any idea which accessory to purchase. You can help address two customer pain points by offering accessories with a particular product.
Product Designer Tool
Integrating a product designer tool into your website is the perfect way to create a customized customer experience. It gives them the freedom to show their creativity by personally designing the products. Note that you can start small. If your business is not yet ready for this, you can simply provide them with a selection of arts and fonts for custom creations.
Steps in Starting a Custom Product Business
Define Your Business Goals
Determine what your business wants to offer. What product and service do you want to focus on? Who are your target customers? In doing this, ensure to study the market and what customized items and options people are most interested in.
Know the Legal Rules
There are different legal forms of business. Make sure to know the legal rules before you decide to operate as a corporation, partnership, or sole proprietorship. Remember that there are specific tax requirements for every business.
Create a Good Business Plan
Of course, you need a plan to establish and operate your business. A good business plan must be specific, measurable, achievable, and time-bound. When creating this, ensure to incorporate what your company wants to achieve.
Decide How to Fund Your Startup
You need to cover startup costs before your business can operate and gain enough profit. Remember that a regular positive cash flow is necessary to survive the startup period. So consider how you would fund these costs.
Monitor Your Progress
Many factors can affect your business plan and operation, so you must monitor your progress. Be willing and flexible to make changes in your project if you think it can help improve your business's profitability.
Are you planning to start a custom product business this new year? R&P Prints is your one-stop service for any custom screen printing and embroidery services. Call us now to know more!
"At R&P Prints, we offer a wide array of customized products and services for businesses, no matter how small or big."
– R&P Prints
Want Customized Products for Businesses? R&P Prints is Here to Help!
Product customization is a powerful tool to improve your company's branding and marketing efforts. R&P Prints is here to help if you need promotional merchandise or company customized products. We have an array of high-quality promo items and custom products for businesses. Contact us here to get a free estimate request or know more about our services.
FAQs on Why Start a Custom Product Business This New Year
Why do customers prefer custom products?
Customers are often looking for emotional connections with certain things or products. This is why they prefer custom products. It doesn't only help address their pain points but also provides value to their interests and personalities.
Why are custom products important in customer satisfaction?
Every customer has their preferred colour, shape and functionalities. When these demands and preferences are met, customers experience a certain level of happiness. When customers are happy with your product, they're more likely to buy again. This means they are satisfied with their experience with your brand.
What is the difference between personalized and customized?
Personalization uses customer data to meet their needs. It is based on the customer's previous behaviours. On behalf of the users, the company modifies the customer's experience. Meanwhile, customization allows customers to make changes according to their own needs and preferences. We ask the customers to make an active choice here.