'Tis The Season For Hockey, So Get Your Custom Gear
Posted on 19 October 2018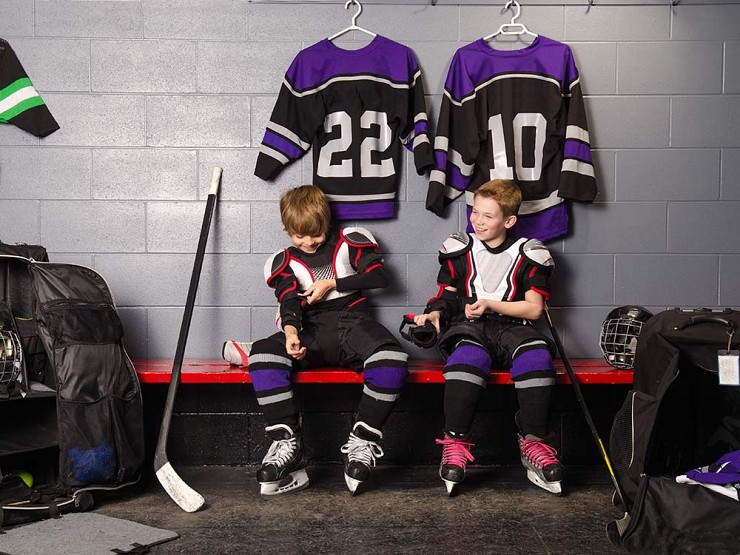 After suffering through a long summer devoid of stick and ball sports on the television (with apologies to lacrosse and field hockey), the best thing about a Canadian winter is finally back. That's right, Canada's favourite pastime, hockey, is back on the TV, and therefore back in the public consciousness once again.
Whether you're a Habs fan, a Leafs fan, a Flames fan, a Canucker, A Jet, A Sens fan or an Oiler, the one thing we have in common is an enduring love of the game. And concurrent with the NHL season are the other leagues, where, across Canada, thousands of people take to their local rinks to play hockey, whether part of their college, junior, semi-pro, pro or rec leagues.
If you're a hockey player, regardless of how amateur or professional your team is, you know that what makes a great team even better is style. You can have the most winningest (OK, not a word…) team, but if the print job on your jerseys or warm-up tees is cracking and peeling, you're going to look like, well, losers.
With that in mind, let's look at how you and your team can come off the bench in style this winter. Through R&P Prints, you can order custom t shirts across Canada and even have screen printed jerseys, hoodies and hats made. Here are a few of the stellar products we offer:
Game Day Fleece Hoodie
For those light warm-ups and informal rink practices, we have the Game Day hoodie, a warm but breathable hooded sweatshirt. A great benefit of the Game Day is its sweat wicking properties, meaning that the material can take surface moisture from your body and wick it through the material where it can evaporate, leaving you dry. You can order your custom hoodies online easily when you visit the R&P Prints website, and ask about our current specials.
Endurance Pulse Crew Tee
This is the t-shirt you are going to wear on and off the ice. As much a way to advertise your team as it is a piece of sports apparel, the Endurance Pulse Crew tee looks fantastic with a logo printed on it. Like the Game Day hoodie, it is also moisture wicking and breathable, and it's also tagless, because, let's face it, no one wants an itchy neck when they're winding up for a slap shot.
FlexFit Cool & Dry Sport Cap
Baseball caps, despite the fact that they have "baseball" right there in the name, have become such a part of hockey that you rarely see a post-game interview without one. Perhaps because it keeps contained all that sweaty hair. True to its name, the FlexFit Cool & Dry keeps your head cool and dry, which is important after a long practice or game. Now that's a hat trick.
Big Dome Duffel Bag
All that gear can't carry itself, unfortunately. Sneak in another opportunity to reinforce your team's brand and logo when you order custom screen printed duffel bags. The Big Dome has a number of pockets, handles and straps to keep everything organized and to keep your shoulder comfortable. If you're getting your custom shirts printed in Ottawa or Toronto, or anywhere else in Canada, chat with us about tacking on some duffel bags onto your order.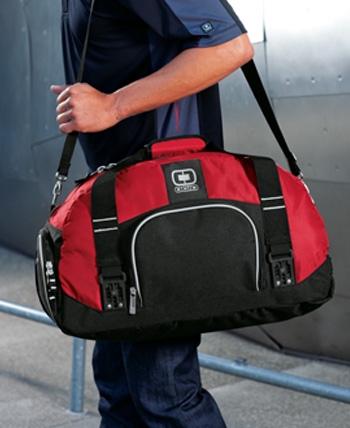 Even professional leagues benefit from some extra branding, so make sure you show off your team's logo on all your sports apparel this winter. Visit us at R&P Prints to learn more, and make this hockey season a winner.