Wedding Party Thank You Gifts: How to Design Custom Shirts for Groomsmen and Bridesmaids
Posted on 13 November 2023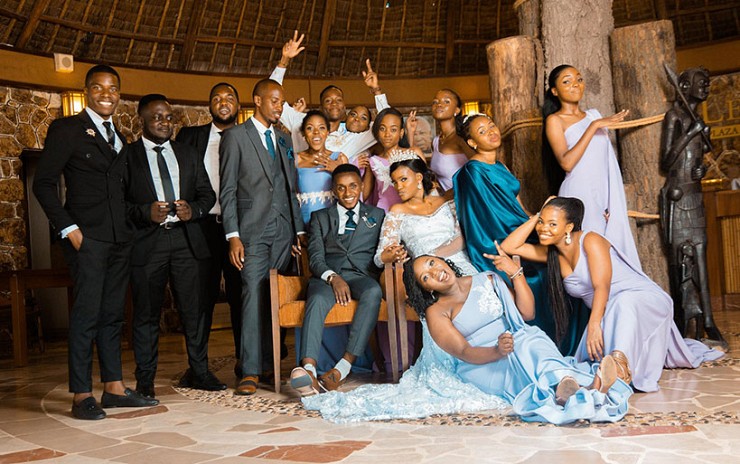 When it comes to expressing gratitude to your closest friends and family members for their time and efforts to help make your day special, personalized gifts top the list. Custom shirts for groomsmen and bridesmaids are a popular choice for many reasons; for example, they are a unique and heartfelt way to say thank you, they help create a team atmosphere among the wedding party at pre-wedding events, and your family and friends will forever be reminded of you and the fun they had at your wedding when they don them to work or lounge around the house.
In this post, we'll guide you through the process of designing these one-of-a-kind gifts with a custom screen printing service. Whether you're a design pro or a novice, you'll learn how to create the perfect custom shirts for your wedding party.
Step 1. Select Your Shirt Style
Designing a custom shirt begins with choosing the shirt. It serves as the canvas for your custom screen print. Primary considerations are the style, fabric, colour, and fit of the shirt. A safe bet is to choose from popular t-shirt styles. For bridesmaids, you might opt for a fitted tee or a flowy tank top, while groomsmen might prefer a classic crewneck or v-neck. Keep your wedding theme and the comfort of your wedding party in mind when making your selection. Who knows, you may even decide to forgo the classic screen-printed t-shirt in favour of an elegant embroidered polo.
Step 2. Get to Know Design Principles and Their Application in Screen Printing on Shirts
Before diving into the design process, you'll need a clear vision of what you want your custom shirts to look like. And before you do that, it helps to know some fundamental design principles and other things to remember when designing custom shirts to provide you with a framework for designing a screen print that complements your choice of shirt and creates stylish shirts your wedding party will be proud to wear.
Balance
Balance in design refers to the distribution of visual elements within a composition to create harmony and equilibrium. There are two main types of balance: symmetrical and asymmetrical.
Symmetrical balance involves arranging elements equally on both sides of a central axis. In screen printing, symmetrical designs can be achieved by placing identical graphics or text on both sides of the shirt, ensuring that they are evenly spaced.
Asymmetrical balance relies on different elements to create balance by considering factors like size, colour, and placement. When you design custom clothing, you can use asymmetrical balance to create dynamic and eye-catching compositions by strategically placing elements off-center.
Contrast
Contrast is a fundamental principle that focuses on the differences in visual elements, such as colour, size, or shape. Contrast adds visual interest and helps certain elements stand out. In screen printing, contrast can be achieved through:
Colour. Use contrasting colours to make elements pop. For example, white text on a dark-coloured shirt or vice versa creates strong contrast.
Size. Vary the size of elements to emphasize important parts of the design. A larger focal point can draw more attention.
Shape. Utilize different shapes within your design to create contrast and visual diversity. Varied shapes can add depth and interest to your screen print.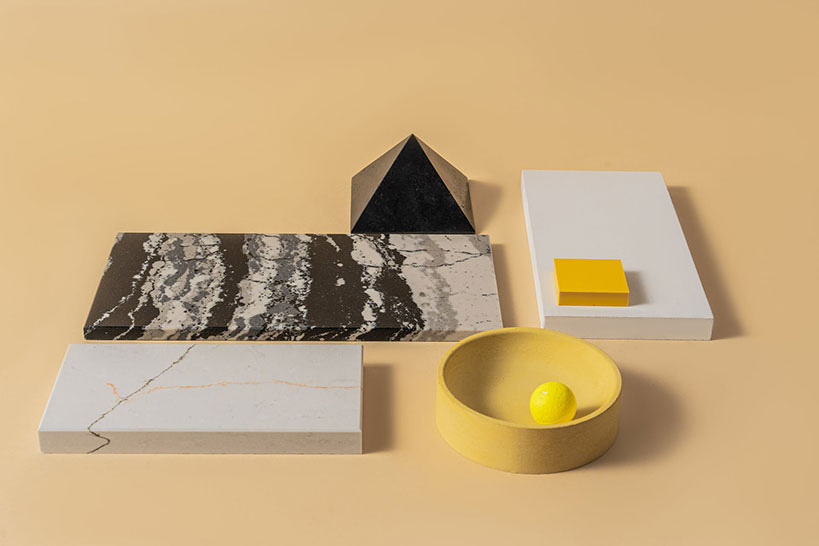 Unity
Unity is the principle of ensuring that all elements in a design work together cohesively. In the context of screen printing on shirts, unity means that all the elements in your design should relate to each other and convey a consistent message or theme.
To achieve unity when you design custom t-shirts, consider the following:
Consistency in style. Use a consistent style for all design elements, such as fonts, graphics, and colours, to create a cohesive look.
Theme or concept. Incorporate your wedding's theme or aesthetics as the concept for your design to ensure that all elements of your wedding look related and support the same message.
Emphasis
Emphasis is about directing the viewer's attention to a specific part of the design. In a screen print commemorating a wedding, emphasis can be used to highlight the date, a message, or an image of the happy couple.
To create emphasis, you can use:
Contrast. As mentioned earlier, contrast can draw attention to specific elements by making them stand out from the rest of the design.
Placement. Position the most important element in a strategic location so that it stands somewhat apart and instantly catches the eye.
Simplicity
Simplicity is the art of using the fewest elements and colours necessary to convey the intended message or concept. In screen printing, simplicity is often key because overly busy, complex, or colourful designs tend to distract or camouflage its message or concept.
To apply simplicity to a screen print design, edit and refine it to remove unnecessary elements or details and prioritize clarity and legibility, especially if your design includes text.
Step 3. Upload Your Design or Use Our Interactive Tool
Adding a design to your shirt of choice, you can take two routes:
Upload Your Own Design. If you or someone you know is handy with vector-based design programs like Adobe Illustrator or CorelDRAW, you can create your design there and save it as a .jpeg or .pdf file. This ensures that your design is exactly as you envision it. For best results, ensure it is at least 300 dpi for the resolution quality of the final product.
Use the Interactive Tool. You can also access our interactive design tool by clicking any of the "Free Estimate" or "Start Your Design" buttons on our site. It has a variety of text fonts, shapes, images, and other elements to help you craft a unique design for your shirts. It's user-friendly and doesn't require any design expertise.
When you're done, you then choose colours and sizes and review your order before submitting your design for a quote.
Step 4. Place Your Order
Once you're satisfied with your design and all the details, it's time to place your order. We have a decades-long track record of meeting tight deadlines, but it's always best to order well in advance of your wedding date to allow ample time for production and delivery.
Wrapping Up
Gifting your groomsmen and bridesmaids custom shirts is a fun and thoughtful way to show your appreciation for their support. Screen printing services like ours make the process easy and accessible for everyone.
Remember to choose a shirt and a design that reflects your vision and select colours and sizes that suit your wedding theme and party members. Follow these steps, and you'll create memorable and meaningful thank-you gifts that your wedding party will cherish for years to come.