Who Can Benefit From Bulk T-Shirt Printing?
Posted on 18 May 2022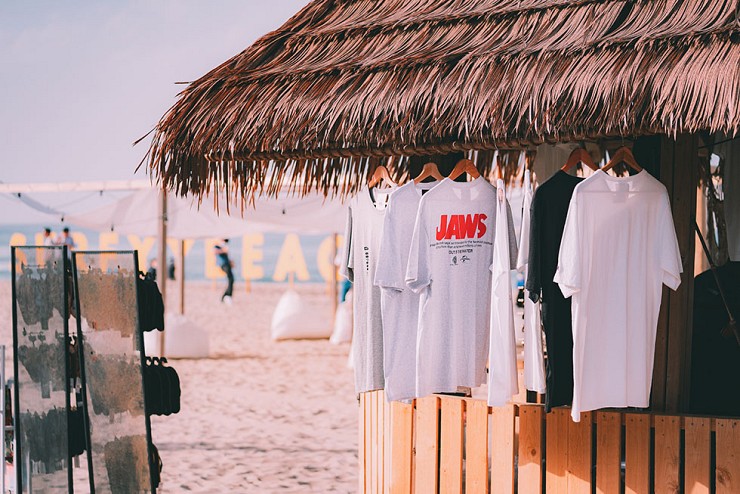 Are you planning to order t-shirts and have them printed in bulk? Mass-producing quality custom t-shirts at high speed has become possible with the latest printing technologies.
Because of that, many companies count on custom t-shirt printing for their uniforms, marketing tools, company logos, and more. Custom printed t-shirts are also evident even in raising social awareness. Thus, it's not surprising why the t-shirt printing business has become a trend from 2021 up to now.
A custom bulk t-shirt, whether made from screen printing, digital printing, or plot printing, also comes with several advantages. But who will benefit from purchasing and printing t-shirts in a bulk order? Is it right for you or your company? Find out the answer by reading below.
What Is Bulk T-Shirt Printing?
Bulk t-shirt printing refers to producing large quantities of printed t-shirts, hoodies, and any other possible apparel. Whether selling t-shirts or getting uniforms for your startup, ordering them in bulk would be a significant investment. Various t-shirt printing techniques are also available today, and they can mass-produce and print quality t-shirts.
Whether you are planning to launch an online store for your t-shirt business, bulk t-shirt printing might give you a greater value. You can also opt to find a printing business that offers a print-on-demand service. You can design and sell unique and quality t-shirts without worrying about fulfillment, shipping cost, or inventory. The supplier will handle everything after you make a sale to a customer.
But, when it comes to printing custom t-shirts for school events, business advertisements, or any other reason, bulk printing is the best way to go. They will be available to use in a short turnaround. Check this out to get all your printing needs done faster without compromising quality.
Reasons To Buy Bulk Printed T-Shirts
How will ordering printed t-shirts benefit you, your business, or even your household? Despite the many good things you hear about bulk custom t-shirt printing, you probably wonder whether it is suitable for you or not.
If you're interested in buying bulk printed t-shirts but are still unsure, here are some reasons to do so:
Cheaper
Buying anything in bulk can help you save a lot of money. It's cheaper than buying individual shirts since most t-shirt printing companies have price points for every quantity of orders. Bulk orders may have a lower cost per unit. So the more volumes your order has, the more discounts and better rate deals you get. The shipping costs will also be lesser by having all the goods delivered at once.
Profitable
Having a high-profit margin is essential for every business. However, one factor affecting your company's ability to make money is its expenses, which can get out of control rapidly if you're not careful.
Whether you have an online store or trying to promote your business with merchandise, you can lessen the number of expenses with bulk buying or t-shirt printing. And because you can get the items at a lower cost, you can also resell them at a price that will help you gain the highest profit possible.
Time-Saving
Time is money, especially when you're doing a business. Unfortunately, sorting out orders and monitoring inventory consume a lot of time. However, by placing a bulk order, you can save a bunch of time upfront. Instead of ordering day after day, you can do it fewer times since your supply won't run out faster. This will spare you from the hassle of filling out orders from time to time.
Consistency
Bulk buying printed shirts is also beneficial if you want consistency in the merchandise or goods you're planning to sell or use. Since you're getting the items from a single source, you won't have to worry about discrepancies in the quality of shirts you purchase. The materials, ink, and images will turn out the same. Plus, you can get everything with high-quality at a fixed and lower price.
Availability
By ordering and printing t-shirts in bulk, you will always have the inventory you need. There will be a supply of company t-shirts available for your new employees. If you're bulk buying t-shirts for promotional items, you will have stocks for launching events or whenever you need one. If you're selling t-shirts, you can prevent losing customers by stocking up on their favourite items.
Who Benefits From Ordering T-Shirts in Bulk?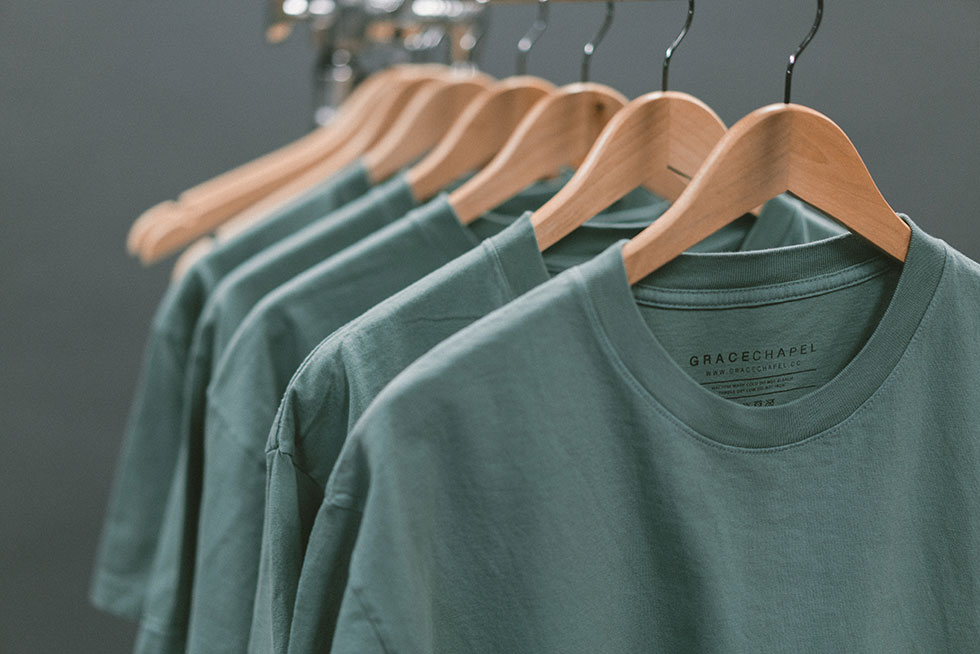 As you can see, printing and buying t-shirts in bulk come with several advantages. But who will benefit from them? If you're in one of the following organizations, you'll most likely reap the rewards of bulk t-shirt printing:
Businesses
Business owners can take advantage of bulk t-shirt printing to promote their brand and product. You can have your employees wear t-shirts as their uniforms. It's also an excellent way to use them as free merchandise when launching a small business. With an appealing and effective t-shirt design, viewers will start to ask and talk about your company.
Schools
T-shirts are a more lasting promotional tool than other mediums of advertisements like social media. That's what makes them great for school programming, fundraising, and other events. Students can also use them to support their school and its advocacies. By buying them in bulk, schools can save time and money.
Sports Teams
It's typical for sports teams to use jerseys or uniforms in their events. They can also use them as giveaways for their fans or items for fundraising. They can greatly benefit from buying these shirts or garments in bulk wherever they intend to use them.
Pro Tip
"Whether you are stocking a store or outfitting team members, you can save big money if you can place a larger order all at once. The more your order, the more you save."
How Bulk T-Shirt Printing Is Beneficial to Organizations
Here are some more examples of how a bulk t-shirt printing can help your business or organization:
Brand Recognition: Printed marketing tools can leave a deeper footprint on your audience. Having employees or customers wear garments printed with your business logo in the t-shirt design, the more they will recognize your brand.
Community Events: Wearing the same t-shirt provides a sense of belonging, pride, and unity. Thus, incorporating bulk printed t-shirts in your community events can take the gathering to the next level.
Custom Design Selling: If you're good at creating custom designs or logos, you can make a mock-up t-shirt and sell them online. Printing on a bulk order of t-shirts and having distributors sell them can help you make more money.
Sales Boosts: By stocking up enough supplies of saleable shirts, you can keep the highest quality of your products. And, because of the savings you get from bulk orders, you can also opt to lower the price. This can help you keep loyal customers and attract potential ones, which, in turn, boost sales in the long run.
Sponsored Events: Bulk t-shirt printing would also be great for event sponsorship. Having custom t-shirts in bulk allows you to sell more and have higher profits. This way, you can provide more financial assistance to an organization. Plus, people will never forget your brand because of the t-shirt design with your brand name and logo.
Charity Events: Ordering bulk-printed t-shirts are an incredible way to support your favourite charities. You can have fresh and eye-catching original designs that will speak of your causes and advocacies. Start designing your custom t-shirt by clicking here.
Design Your Custom T-shirts at R&P Prints Canada
Whether you're selling t-shirts online or looking to buy wholesale t-shirt products for promotional tools, bulk buying and printing is undoubtedly the best option. But, if you want to reap more benefits, ensure to find a reliable t-shirt printing company.
Fortunately, R&P Prints Canada is here to help you with any custom and bulk printing services you need. We can assure to deliver bulk orders on time and with high quality. Send us a message today to discuss your budget, needs, and options.
Whether you are an artist or a business owner, ordering custom t-shirts in bulk provides you with the best value. R&P Prints Canada offers a wide selection of clothing, promotional products, and printing services to our customers to help them in increasing brand awareness and recognition, plus promote events and boost sales.
FAQs on Who Can Benefit From Bulk T-Shirt Printing?
1. Does the quality of t-shirts suffer when ordering in bulk?
Bulk orders don't affect the quality of t-shirts. It can help you get consistency in what you purchase. Since they are produced from the same source simultaneously, you can be confident that they have the same quality. However, it may also vary depending on the materials and printing techniques you choose.
2. What are the things to avoid when buying t-shirts in bulk?
Buying bulk t-shirts is undeniably convenient. But, to make sure you exactly get what you need, avoid the following as much as possible:
Buying bulk t-shirts from a retailer
Not minding the fabric used in the t-shirts
Buying any style of t-shirts without considering the target market or user
Ordering bulk t-shirts at the last minute
3. Are there always discounts when buying t-shirts in bulk?
Purchasing t-shirts or any products in large quantities have discounts, depending on where you place your order. But make sure to buy from wholesalers instead of retailers. While the latter offers fantastic bargains, they usually charge more than wholesalers. It's also important to consider the shipping costs and turnaround times.