Design Light Jackets and Vests for Spring Weather
Posted on 08 March 2023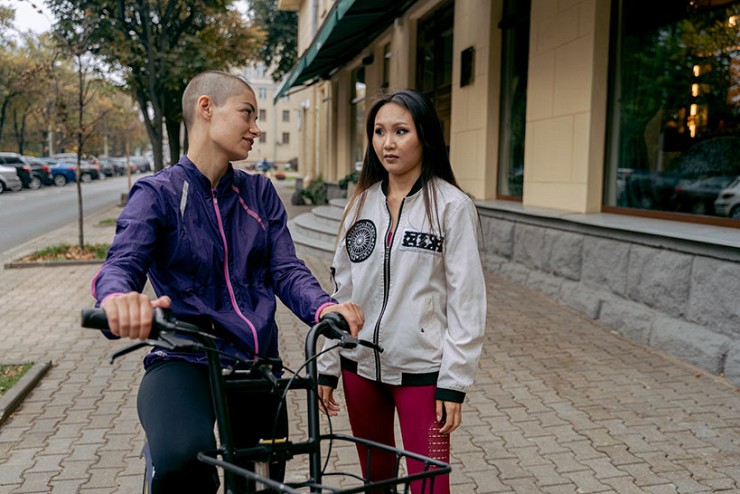 With warmer weather on the horizon, one of the many things to look forward to is wearing fewer layers! Or at least lighter ones. In fact, with the right spring jacket or vest, you can get away with a t-shirt or long-sleeve underneath and be comfortable all day and night. Which is exactly what your customers and/or staff do during springtime and autumn. So it only makes sense that the light jacket or vest they're wearing has your logo or artwork on it.
Whether as giveaway swag or products for sale, custom outerwear for your brand is like a never-ending marketing campaign. It increases awareness of your business by notifying everyone in the vicinity everywhere your custom-designed apparel and accessories are seen about your company name and what you do!
The Benefits of Custom Screen-Printed and Embroidered Jackets, Vest & Outerwear
There are several benefits of screen printing and embroidering a custom design or your logo on a light jacket, vest or other apparel as a process for producing long-lasting and vibrant branded clothing and as a way to help your business.
While it might not be financially feasible for your business to give away jackets or vests to anyone who asks, as you would with custom t-shirts, jacket giveaways in a loyalty program or at a trade show, conference or other corporate events can pay off over time.
There are also benefits of well-designed, professional-looking jackets and vests as part of your uniforms. Aside from the obvious marketing benefits, here are a few other ways custom jackets, vests and other apparel benefit businesses.
Use Your Custom-Branded Light Jackets and Vests for Social Media Marketing
One of the keys to a successful social media channel that boosts your bottom line is customer engagement. The more people that follow, like and share your social media content, the higher the percentage of them that will return as customers.
And one of the strategies for creating high user engagement (aside from actively engaging followers, responding to and liking their comments, etc.) is through user-generated content. So encouraging customers to send in pics or videos of themselves wearing your branded jackets, vests, t-shirts, toques, etc., and posting them to your Instagram, Facebook or YouTube channels and tagging them makes them feel special and ensures that their followers and friends see these posts featuring their friends and your branded apparel.
This is also crucial if you're a social media influencer – and branded merch is a much-needed revenue stream.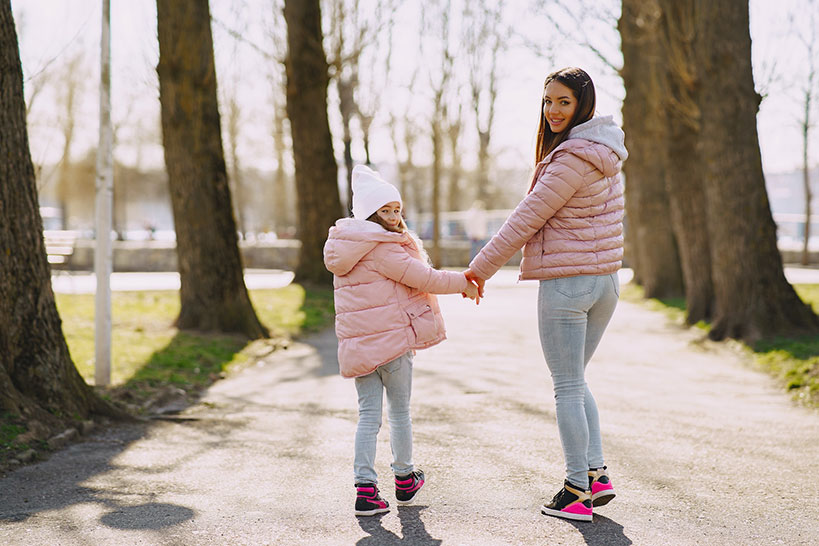 Uniforms and Branded Apparel Give Your Company a Professional Look & Can Boost Productivity
Regardless of the industry you're in, there's no denying that workplaces with smartly-dressed, uniformed staff and uniformed professionals who go out in the field on service calls have a more professional appearance than those that don't.
Uniforms can also help foster a team atmosphere in the workplace, and increased teamwork among colleagues can:
Boost efficiency and productivity.
Increase accountability.
Promote cooperation and collaboration.
Teamwork can also help build the overall skill and ability level of the group as team members learn new skills from each other, creating more well-rounded workers who can complete cross-role tasks.
Branded Jackets and Vests Are Great PR
Providing fashionable jackets, vests and/or uniforms to staff has other benefits as well. It can give your employees, who are your primary brand ambassadors, a sense of pride when they wear them out in public.
During coffee runs, lunches and after-work drinks, the right custom jackets and vests provide your company with more positive exposure – especially when people see them worn as your team is out socializing as friends, humanizing your company – while getting your name out there.
How to Design Custom-Branded Light Jackets, Vests and Outerwear for Spring
To begin the process of designing a custom jacket or vest, the first step (as it is with all of our apparel and accessories) is to decide what kind of spring-weather outerwear to use as the base of your finished custom-designed apparel. We carry many styles of jackets that are perfect as a light layer in the warming spring sun (or the fall's).
When you follow the link to design custom outerwear, you can start your search or check the "Jackets" box to filter the search and zero in on jackets. Either way, these are just of few of the fashion-forward options you'll find:
Insulated, , lightweight and hooded bombers.
Puffy coats and jackets.
Quilted down bombers and vests, hooded and crewneck.
Softshell crewneck- and hoodie-style jackets.
And, of course, there are many more styles, all in various colours, and each made in multiple different fabrics as the outer layer, as with the above options.
After choosing your light jacket or vest option, you can create a design using our online design tool or upload a pre-designed saved image saved of your logo or design. Just be sure to use a .jpeg or .pdf file of at least 300 dpi so that when you resize it and place it on the jacket's displayable area, it retains its quality.
Tips for Creating Your Own Design
How you create a design depends on the goal of your custom jacket or vest. Are you designing professional business outerwear? Then you might consider a standard embroidered logo using your brand colours. You may also want to do something different, like creating a design and using a jacket with a more streetwear look, for example, or use another on-brand theme.
If you're the manager of a sports team, you'll want your team name and logo, but you may also want to incorporate a motto and/or related images.
A few general tips for creating your own design include using contrasting colours for the jacket/vest and the printing/embroidery to make it stand out, use a basic shape for your design that matches the jacket (circle, square, rectangle, etc.), and, of course, partner with one of the best suppliers of custom screen printing in Toronto!