Embrace the Cozy Season with Custom-Printed Hoodies
Posted on 03 November 2022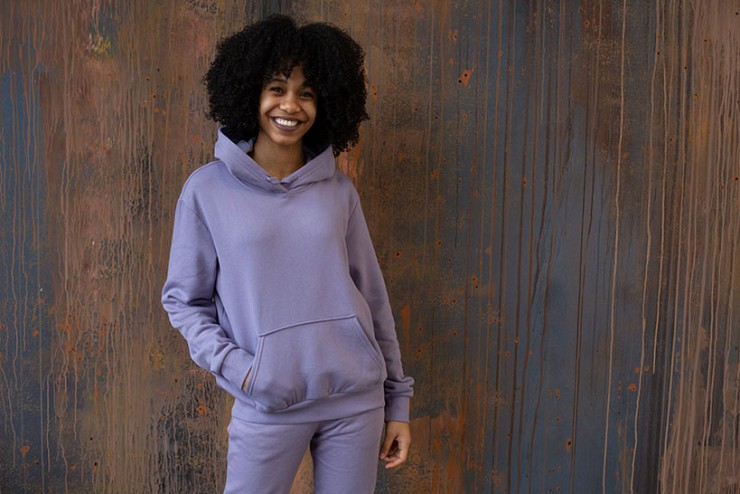 With the holiday season almost upon us, the time is now to get your orders in for custom outerwear for cool weather. Whether you sell custom embroidered/printed clothing and accessories, need swag for your office holiday party, or want to make your family and friends feel some extra holiday warmth and spirit, partner with a one-stop printing company that has you covered from start to finish. We feature competitive pricing and flexible order sizes. In this post, we'll cover what you need to know about custom-printed hoodies, fleece sweaters, other customizable outerwear options and tips for designing your print.
Custom-Printed Hoodies
Hoodies are a staple in almost every wardrobe. While hooded garments have been around since medieval times, the modern hooded sweater got its start as workwear for outside and warehouse labourers needing clothes to keep their heads warm but not get overheated. But it wasn't until rappers, breakdancers, graffiti artists and other members of an emerging hip-hop culture started wearing them that they became bona fide "streetwear." They were also the first to call them "hoodies." And, as usually happens in the fashion industry, that street cred made them a necessity for all the cool kids, like skaters and snowboarders, and they eventually became the mainstream outerwear staple we know today.
This is why, especially in the winter months, you can't go wrong with gifting or selling custom pullover hoodies, for example. At R&P Prints, we offer stylish fleece hoodies, pullover hoodies, zippered hoodies and double-headed sweatshirts by all the top brands, including:
Oakley
Nike
Gildan
Hanes
Fruit of the Loom
Why is it important to use top-quality garments? As an employer, you want your team looking their best when people see your company logo; the same goes for designers selling embroidered or screen-printed hoodies as part of their fall/winter lines. And if you're giving away hoodies you designed yourself as holiday gifts or souvenirs to commemorate that highly-anticipated family reunion, you want your loved ones to look at their custom hoodies down the road and a) find it remarkable how they still look like new and b) smile as they're flooded with happy memories of a night they'll never forget. That's why we deliver high-quality, screen-printed hoodies and embroidery, to ensure your garments won't fade, shrink or fall apart – even after multiple washes.
Why Are Hoodies So Cozy? The Secret is in the Fleece
Fleece is a synthetic fabric made from polyester. It was created by Malden Mills Industries in 1979 as "Polarfleece" to be a more lightweight, warm and moisture-resistant wool alternative. These advantages, added to its low cost of manufacturing and consumer affordability, made it an instant hit, and now fleece is used in all types of clothing.
The polyester in fleece is often made of recycled plastic and fleece products. The material's characteristics give fleece its benefits when used in outerwear. Some of those advantages include:
Warmth and Comfort. Fleece's raised pile is great at trapping heat, and its texture is soft on the skin.
Breathability. The fibres in fleece provide climate control by letting heat out slowly, so you don't get too hot, while also blocking out the cold.
Flexibility. Fleece does have some stretch, which makes it ideal for in- and outdoor activewear. This flexibility also plays a role in fleece's coziness – the material moves with you to keep you feeling swaddled.
Low maintenance. Fleece can be thrown in a washing machine (depending on a garment's cleaning instructions), and because of its resistance to moisture, it dries quickly. Fleece is not waterproof, however.
Durability. Fleece's polyester fibres are made to withstand a lot of wear and tear, which can make for long-lasting garments.
Fleece hoodies are certainly a crowd-pleaser, but you can enjoy the benefits of custom fleece sweatshirts in other styles like crew neck sweaters and vintage-style zippered mock necks. If you really want to make an impression, however, consider adding your design, logo, event name, etc., to exterior outerwear products like jackets, coats and vests for a more professional look.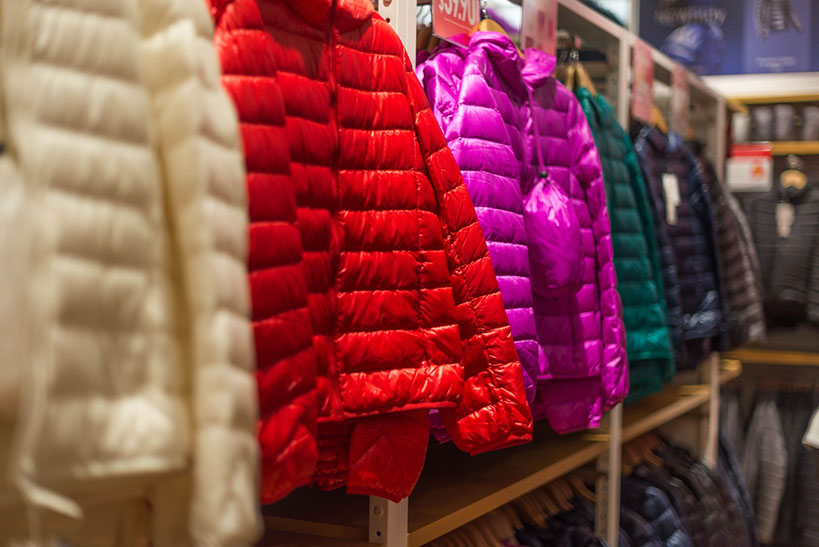 Quality Custom-Branded Outerwear in the Latest Styles
Whether you manage a refrigerated warehouse, a sports team or a field services crew (or sell to them), you want people to notice their jackets and vests for all the right reasons. Proper branding is crucial to stand out from the competition, and that's what our outdoor line of outerwear does – it stands out.
Because we carry clothing from quality name-brand manufacturers, we always have the latest styles in outerwear that are designed to turn heads. Fashion, function and durability combined with your logo or design send a clear message about the type of company, team or designer you are to everyone who comes across them, whether they realize it or not.
Here are a few of the options we provide (each in multiple styles, sizes, lengths and colours):
Bomber Jackets
Puffy Coats
Quilted down jackets
Vests
Safetywear
We also have multiple versions of the same garment type. For example, our jacket and vest selection features the same or similar items available with lining, without lining, insulated, with detachable hoods, etc.
Our screen printing and embroidering facilities and equipment are commercial grade, so you can rest assured that your custom-printed outerwear is professionally made and looks it.
A Final Word About Custom-Printed Hoodies – Tips for Designing Your Print
Here are some pro tips if you're designing custom clothing for the first time:
Colour is crucial; it's best not to use more than two or three colours, and keep in mind the colour of the hoodie when choosing the colours in your print.
The more contrast between the colours in your design and the colour of the hoodie, the more your design stands out.
Think about the layout and spacing of your design. You don't want elements in your design either too bunched together or too far apart.
When placing your design on the hoodie, the optimal location is to have the design start approximately four inches from the collar, not centred to the front of the hoodie.
Finally, if you want to use images in your design, the image you upload should be at least 300 dpi for your custom hoodie to look like it was professionally designed.