How to Design Custom Safety Wear For Your Work Site
Posted on 09 January 2023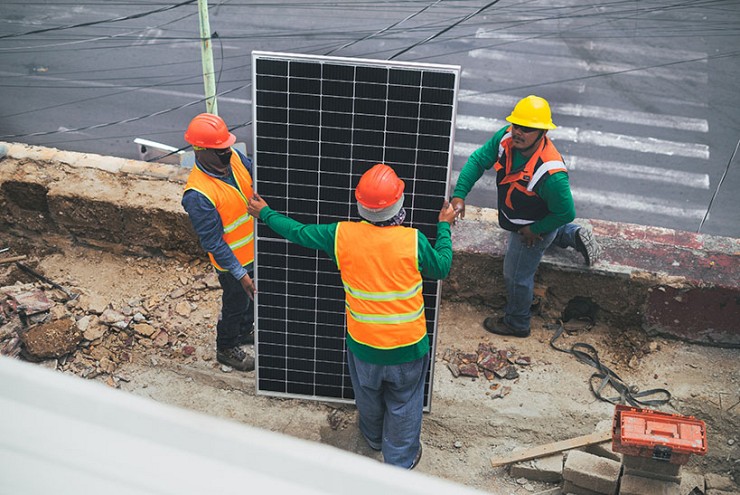 At R&P Prints Canada, we are leaders in providing custom printing products of all kinds to help businesses in their marketing and daily operations. One of the products we are most proud of is our line of customizable safety wear. Learn the basics of custom safety wear and find resources to ensure you're in legal compliance below.
Please note that information in this post is not legal advice. Please consult your local workplace safety regulator for questions regarding compliance with legal and regulatory safety standards in your jurisdiction regarding your specific industry.
What are the Benefits of Custom Safety Wear for Your Business?
Putting aside the legal requirements and the effectiveness of safety wear in preventing accidents and injuries, there are several benefits of screen printing custom safety wear for the business side of your operations. Some of those benefits are discussed below.
Custom Safety Wear Gives Your Company a Professional Reputation
Regardless of whether your team is customer-facing at any point in the workday or not, it's more than likely that, at the very least, when they're grabbing coffee, going for lunch or running errands on their way home from work, they're wearing their work clothes.
If that clothing features an embroidery or print of your logo, it subconsciously delivers a message that your company is organized and professional and takes the work you do and your workers seriously.
Uniforms and Custom Branded Safety Wear Build Team Spirit
Uniforms do more than give your business a professional reputation, however. They admit each worker into an exclusive group – the team.
People who have been through shared experiences naturally form a team with certain personalities gravitating towards specific roles, and customized safety wear, or uniforms, reinforce that your workers are a part of that team.
When it happens, a team that works together creates numerous benefits for your business, including:
Promoting collaboration and teammates helping each other accomplish their goals.
Increased productivity and performance.
Going the extra mile for customers.
And aside from feeling like they are a part of a team, each worker wearing a custom-branded uniform also gets a sense of pride and respect as they go for meals and breaks or run errands.
An Introduction to Personal Protective Equipment & Custom Safety Wear
For this and the following sections on topics regarding safety wear regulations and the law, the information is not intended to be legal advice and should not be taken as such.
As an employer, you may be responsible for providing (i.e., paying for) safety wear for your workers. This Canadian Centre for Occupational Health and Safety page has an overview of each province's regulations regarding the issue of who pays for PPE.
There is also this page that lists each provincial department responsible for occupational health and safety. Please refer all of your questions regarding safety, work wear, equipment, etc., to the safety board in your jurisdiction.
Personal protective equipment (PPE) encompasses several types of clothing and safety equipment, including:
At R & P Prints Canada, we provide high-visibility safety apparel and face masks for customization as part of our perfect workwear options. This post provides information regarding high-visibility safety apparel (HVSA). For more information on customizing face masks, please visit our Custom Face Mask Printing page.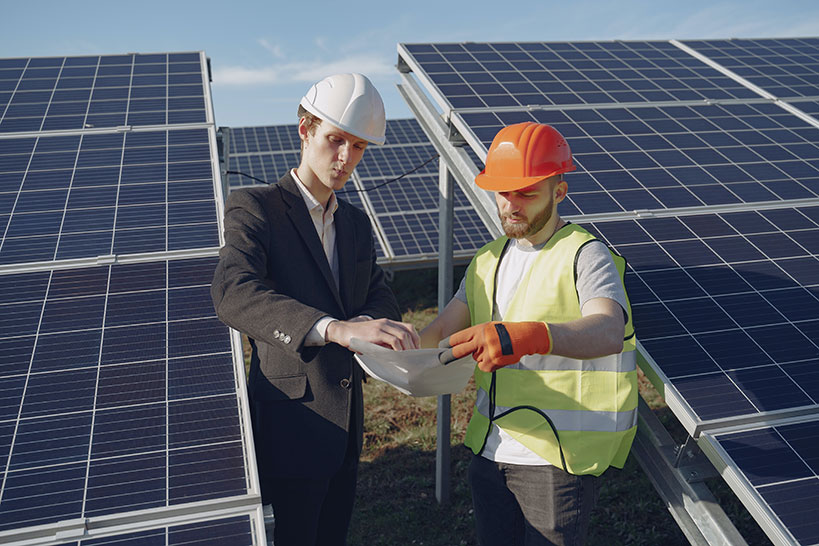 An Overview of High-Visibility Safety Apparel
Many of the regulations regarding custom safety wear in the workplace are based on the specifications for safety gear incorporated by the Canadian Safety Association (CSA). Safety apparel and equipment are often stamped or tagged with a CSA certification. The information in this and the following sections is based on the CSA's standards for HVSA.
Again, please confirm the requirements for HVSA in your jurisdiction.
The Design of HVSA
The CSA standard for HVSA is that it has stripes/bands made of retroreflective material (material that returns light in the direction of the light source) and that striping:
Has a minimum width of 50 mm.
Is a waist-level horizontal stripe/band that goes completely around the body at the navel or belly button.
Has two vertical stripes on the front passing over the shoulders and down to the waist.
Forms a symmetric "X" on the back extending from the shoulders to the waist.
For Class 3 apparel, Stripes/bands encircling both arms and both legs are added for Class 3 apparel. (See the "The Three Classes of HVSA and Examples of When They Are Used" section below.)
When Do I Need HVSA?
It is recommended that you perform a Risk Assessment to identify hazards and the need for safety wear and equipment in your workplace/on the job site. Again, however, always confirm with the regulatory body in your jurisdiction to ensure your legal compliance.
These are the three classes of HVSA according to the CSA:
Class 1 provides the lowest recognized coverage and good visibility.
Class 2 provides moderate body coverage and superior visibility.
Class 3 provides the greatest body coverage and visibility under poor light conditions and at a great distance.
Examples of low-risk working conditions (Class 1 or 2):
Warehouse work
Directing traffic in a parking lot
Collecting shopping carts
Examples of medium-risk working conditions (Class 2 or 3):
Road construction, utility work, forestry
Law enforcement
Railway workers
Examples of high-risk working conditions (Class 3):
Survey crews
Mine workers
Flagging crews
Adding a Logo to High-Visibility Apparel
According to the CSA, if you are adding a non-reflective identification badge (or logo) to HVSA, it must:
Be smaller than 105 cm2
Only cover 25 cm2 of either or both of the retroreflective vertical striping if it is on the front.
Not cover any of the striping if it is on the back.
If the logo or ID badge is made of retroreflective striping that meets the CSA standards, it can be up to 500 cm2 and be placed anywhere on the garment; however, it shouldn't obscure the pattern of the striping (i.e. the "X" pattern).
Keep in mind these are the CSA standards; your jurisdiction may use a different standard for your industry. Please confirm the regulations specific to your work with the appropriate safety board in your jurisdiction.