Remembering Woodstock 50 Years Later
Posted on 09 August 2019
It was 50 years ago that more than 400,000 people gathered together for "3 Days of Peace & Music" in what would go down in history as "Woodstock." The iconic music festival took place from August 15 to 18 on Max Yasgur's 600-acre dairy farm that was actually 70 km (43 miles) southwest of the town Woodstock. Though incredibly disorganized, the founders somehow managed to pull off an event that became known as a pivotal moment in popular music history. A number of performers made a name for themselves at the festival, like Santana, Ten Years After, and Sha Na Na, and many others like Jimmy Hendrix, Janis Joplin, and The Who boosted their fame and popularity for being associated with the event.
But Woodstock was more than just about music – it was about a generation of youth who wanted to rise up against 'the establishment' and fight a government that they considered to be corrupt (often referred to as the counterculture movement). They advocated for peace and love and saw Woodstock as an opportunity to gather together in a celebration of unity and harmony in spite of the world around them.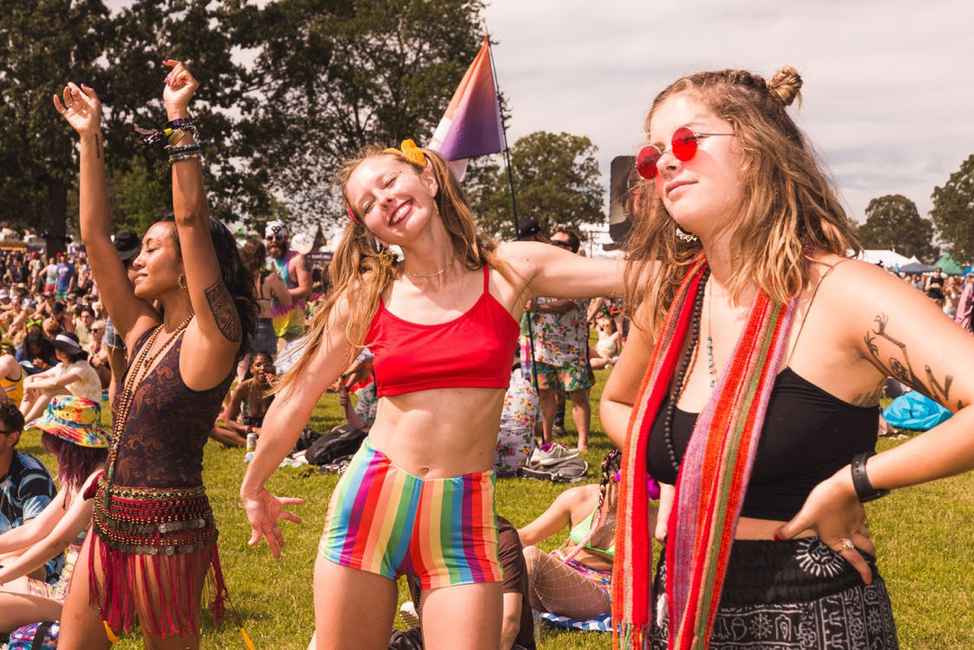 To this day, Woodstock has become synonymous with hippie culture, and people young and old look back at it fondly (whether they actually attended or not). Woodstock 50 is planned for August 15 to 18 this year in the hopes of rekindling the magic and giving today's youth an opportunity to celebrate music and harmony as well.
Get Yourself a Woodstock Tee
Whether you plan on attending or not, you can find your own Woodstock spirit with a custom t shirt printed at R&P Prints. We provide screen printing services that create vivid and beautiful results. Why settle for a run-of-the mill t shirt that gets printed in the hundreds when you can have a truly unique shirt that no one else will have?
The graphic tee, much like Woodstock, is a product of a time when people were looking to express themselves and subvert expectations. People used their t shirts to send a message, whether it was to protest war, advocate for civil rights, or to simply tell the world who their favourite band was. It saw peek popularity in the 70s and became heavily associated with cultural movements.
Music and the graphic tee continue to go hand-in-hand as a number of people like to show off their favourite musicians and bands on their t shirt. But it seems to have strayed a little from the original intention: nowadays large corporations try to cash in on the popularity of the t shirt by mass producing apparel related to popular music. It's a little difficult to 'rise up' against capitalism when you're giving money to the big wigs – which is definitely what no one would have wanted at Woodstock!
That's why you need to get your own Woodstock custom t shirt from a small business that has your best interests in mind. R&P Prints has been doing screen printing in Canada since 2007 and has built up a strong reputation for providing quality screen printing on a number of different kinds of apparel. We provide free consultations and free proofs so that you always get exactly what you want and walk away completely satisfied with your experience.
What We Do
If you want the best looking Woodstock t shirt then you need to come to R&P Prints where we use state of the art manual and automatic equipment to silk screen print designs onto high quality clothing made from popular brands like American Apparel, Fruit of the Loom, Hanes, New Balance, Team 365, and more.
What is silk screen printing? It's a technique used to transfer ink onto flat surfaces that involves forcing ink through a screen with a stencil to block certain parts from getting inked. Screen printing creates vivid results making it a preferable method of printing. It's also incredibly versatile as it works well on a variety of material and thus can be used to create prints on a number of products. Another advantage of screen printing is that it is durable and can handle multiple washes without fading and cracking.
You may be more familiar with vinyl printing, though, which is often known as vinyl heat transfer. It involves a machine that cuts out designs and letters on coloured vinyl that is then heat pressed onto a piece of clothing.
When it comes to vinyl screen printing vs screen printing there's no question which is better, and that's silk screen printing. That's because it lasts longer, is less prone to fading, and is better for creating more detailed work. It also comes in a larger range of colours which are more vivid and rich in tone. Silk screen printing is also more versatile, allowing for printing on a variety of surfaces like glass, ceramic, or plastics, as well as in a variety of shapes and sizes. It's also more ideal for bulk orders, as vinyl is only suitable for small runs of up to 1 to 12 items.
Celebrate Woodstock with R&P Prints
Get the best silk screen printing services in Toronto when you visit our store. We're your one-stop-shop for everything you need when it comes to custom printing. We have onsite designers who are ready to help you come up with the perfect design, and everything is printed onsite by our experienced printers. Our motto is to provide exceptional customer service that revolves around offering convenience for our clients. We will work with you every step of the way to ensure that your deadlines are met and that you are within your budget.
So if you're all about the Woodstock hype and are looking to celebrate one of the biggest musical celebrations in modern history, then make sure you contact us so that we can make your t shirt right away. Even if you miss the event, there's always a reason to a have your very own custom tee that reminds you of everything that Woodstock stood for: freedom, love, harmony, and rebellion.