How To Set Up A Profitable Merch Table
Posted on 05 April 2018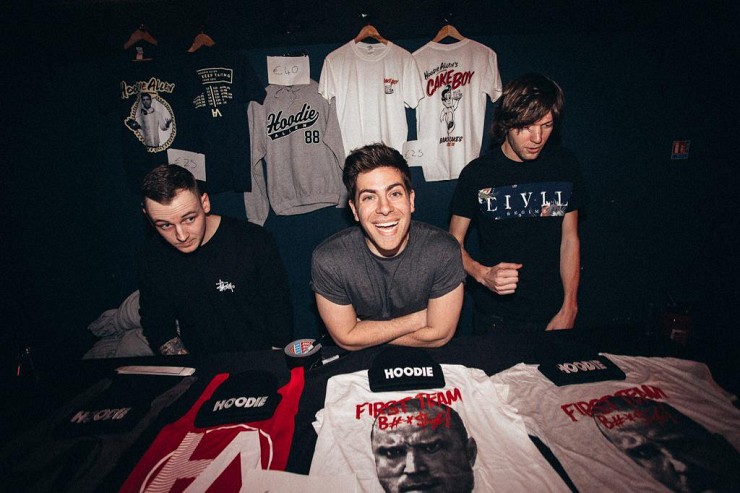 So you've got most things down pat: you've got a unique sound, and an ensemble of talented musicians who, by some miracle, work really well together. Your gigs are well attended (and not just by your friends) and you're making a little bit of money from the door. But you want more – you want to be a household name, or, at the very least, move to bigger and flashier venues. In order to do that, you need to market yourself, which is where your merch table comes in; not only does it pull in extra money, allowing you to tour more or buy better equipment, but it also gets your name out there.
In order to set up a successful merchandise table, you first have to start with quality merchandise, which should be a given. No stranger to big orders and quick turnaround times, we here at R&P Prints know our way around great band merchandise and will work with you to choose clothing, hats, bags – whatever you want – and ensure that it's styled to your liking. Unfortunately, if you choose an inferior quality screen print shop, those band t-shirts won't last very long, cracking and peeling in the washing machine after a few months, which isn't good because you can consider those shirts like free advertising – and the short they last, the fewer people they're going to reach.
Another tip for creating a successful merch table is to think outside the box. Sure, you want to have the old classics – the t-shirts and pins – but shake things up a little by adding other articles of clothing. There's no rule saying you can't do sweatpants, for instance, and in fact it might be on brand if you've got more of a slacker-rock vibe; or you could do hats, for more of a "sports team" aesthetic. The options are limitless for custom clothing with your logo on it. Consider your band's brand and then pick an article of clothing that you think your fans will like – it's as simple as that.
Next, you want to make sure that the display itself is well lit. There's no use going through all the hassle of making great quality printed merchandise, with a carefully chose typeface and logo, only to render it invisible by the dark. Most music venues are pretty dark, but that doesn't mean your merch table has to be. Drape some string lights around the table, or toss in a few bespoke lamps to give some ambience and also ensure that people can actually see what they're purchasing.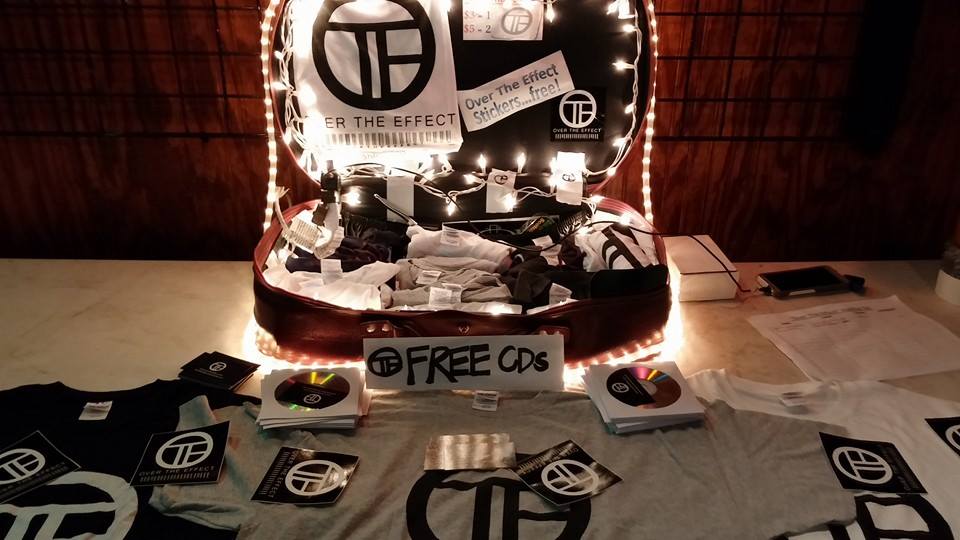 The merch table should also be well stocked. There are few things sadder than a completely bare bones table with two CDs and two shirts for sale; it can you make you look a little bush league and smalltime. At R&P Prints, your custom t shirt expert in Toronto we can do a large, bulk order for you, meeting both your deadline and your budget. After all, the more merchandise you have available, the more profit there is to potentially make.
Finally, advertise it! Too often bands don't want to advertise their merchandise for fear that it sounds awkward, but it is an important part of making money and getting your name out there. When you're onstage, let everyone know where they can find your stuff – they'll appreciate it, and you'll make more sales, garnering more attention. Sounding great is only half the battle (OK, well, probably a little more than half). You also have to market yourself, and the best way to do that is with high quality, custom apparel that your fans can wear.