How To Start A Successful T-Shirt Business
Posted on 29 June 2018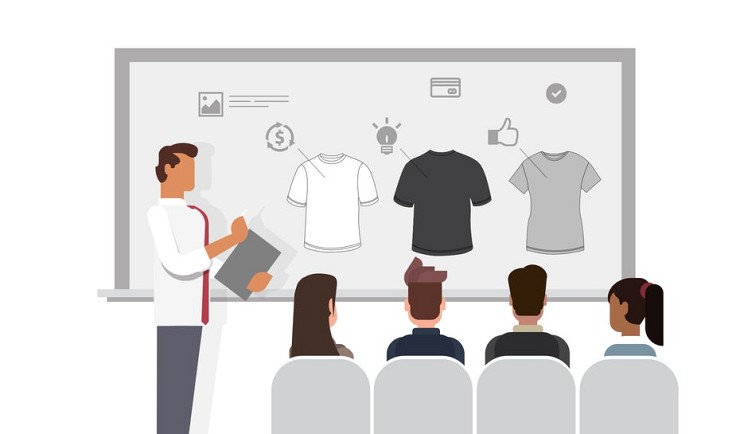 One of the more straightforward businesses to start would have to be a t-shirt business. Now, that's not saying that it's going to be a guaranteed moneymaker, nor that the process of creating and actuating a profitable idea are easy, but it is straightforward. With e-commerce platforms in Canada like Shopify, there isn't even much of a need for the traditional brick and mortar setup, and with our t shirt printing services in Toronto and other big Canadian cities, producing the shirts is a cinch.
There are a few steps involved in ensuring that your t-shirt business is successful, which we will detail in this post, but what they essentially boil down to is that you want to target quality at every step of the process, from the idea generating phase, all the way through to having your shirts screen printed.
Generating Ideas
This is the very first step on the road to opening a t-shirt store, and it involves recognizing a vacancy in the current market and carving out a niche. Go on Instagram and you will find very successful t-shirt businesses that create hip Simpsons t-shirts, or Toronto TTC shirts, or t-shirts based on 80s morning cartoons. Ideas are limitless, and this phase requires only that you brainstorm ideas and then verify that the ideas have not been done before.
Validating Those Ideas
Of course, you represent a very small statistical sample, and what you find attractive or marketable might not fit a broader taste. You want to validate your ideas, both with your own personal network of friends and follower as well as strangers. Reddit can be a very useful tool for procuring strangers' feedback, as can Kickstarter. If your first ideas don't happen to fly with people, don't be bull-headed and press on with them, but also don't be discouraged. Just head back to the drawing board.
Creating Designs
For this stage, you can either use online templates, or follow this Adobe Illustrator tutorial on t-shirt design. If you have a larger bankroll, you can also pay a designer to help with this stage, which will ensure that the design is finished properly and can be scaled to fit different items of apparel.

Choosing Quality T-Shirts And Printing
This is where we at R&P Prints are happy to help. Sourcing quality clothing can be difficult, but we stock the best brands at the best prices. Pair that with our superior t shirt printing services in Montreal and Toronto and you get a foolproof, quality, affordable experience. You don't want to go through all the effort of validating and creating your designs, only to create low quality productions of them. And, as an added benefit, you can do all this from the comfort of your computer by ordering custom t shirts online through our website.
Deciding How To Sell Your T-Shirts
As mentioned, you can sell your t-shirts through an E-commerce platform and save on overhead costs, or you can open a pop-up store in the city. Try collaborating with an existing business, like a coffee shop, bike shop or bookstore to save money.
Marketing
The modern way to go about marketing a t-shirt company is to take to social media, integrating Instagram, creating a Facebook store and buying ads on both those platforms. This is a proven method for generating interest, but you can also couple it with some old school, word-of-mouth tactics. Take out a table at one of the many street festivals in the city and show off your new creations.
If you want to start a profitable business, or if you simply want an outlet for self-expression, a t-shirt business can be a low-stakes, fun and easy way of doing that. We at R&P Prints will make the process easier on you by ensuring quality materials, impeccable service and a quick turnaround time. Contact us today with your ideas!