Your Guide To Selling Shirts for Summer Festivals and Events
Posted on 25 July 2022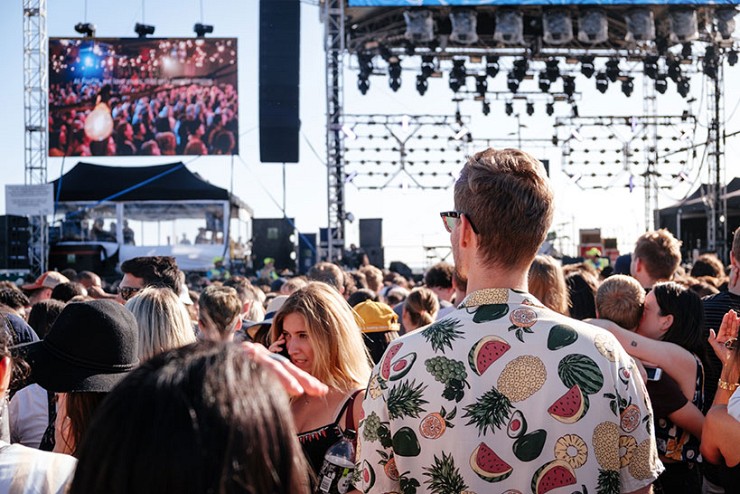 Summertime's the season for friends and families to go out, do fun activities and participate in different summer festivals and events. That's why it's the perfect time to activate your entrepreneurial spirit and think of ways to bank in on the number of people who will take the time to enjoy the outdoors. These could include printing and selling custom summertime t-shirts.
This comprehensive guide will help you make and sell quality shirts for summer festivals and events. Keep reading below for more.
Why Sell Shirts at Festivals and Local Events During Summer?
Customized t-shirts are more than just clothing items for event attendees. It is a way for them to value and flaunt their experience and participation in summertime activities, such as concerts and fests. Custom t-shirts continue to boom as an industry, and you can hop in on that, especially this summer.
You can buy t-shirts in bulk and have them printed in that manner. One of the many benefits of bulk t-shirt printing is that it can come at an affordable price. Many t-shirt suppliers offer discounted prices for commercial screen printing if you order in large volumes, so you won't need significant capital to start.
Tips for Selling Shirts at Summer Festivals and Events
If it's your first time in the t-shirt business and you want to capitalize on summer event audiences, here are some printing and design tips that could help you out:
Your event-specific custom design won't work if you're at the wrong event. So always find a way for your shirt to connect with the target audience. That's why it's better to look for summer events ahead before coming up with a design so you can think of ways to make that connection with the attendees further.

Choose a Cool and Light-Coloured Fabric
The best materials for summer shirts include cotton, linen, rayon, and nylon. They're lightweight and breathable, perfect for walking around and doing various activities.
The colour of the shirt is also a factor during summer. Never go for black or any dark-coloured shirts because they absorb heat, so wearing them in the hottest season of the year would undoubtedly be uncomfortable. White is the clear option, but you can also go for pastel colours for that retro summer vibe.
Tight clothing is a big no-no for the summer season. You need to offer shirts that give better airflow. While you can achieve that by choosing a suitable fabric, you can also provide a breathable feel by selling oversized or loose-fitted custom t-shirts.
Oversized prints will use a lot of ink, which might feel harsh against the skin, especially during the summer. Consider printing a small-sized or medium-sized design.
The most common design placements for shirts include:
Upper front centre (about four inches from the collar)
Full-back
Top back centre
Front pocket
Never print your design dead centre because it will look unprofessional.
The best thing about starting a small business today is that sellers now have the power of social media behind them. You can use different social media platforms, like Facebook and Instagram, to promote your booth and t-shirt design.
Have a friend wear your shirt, snap a photo, and post it online so the audience can know how the shirt would look on them. If the event you're joining has a specific hashtag, you can use that to hop in on the conversation and make your presence known.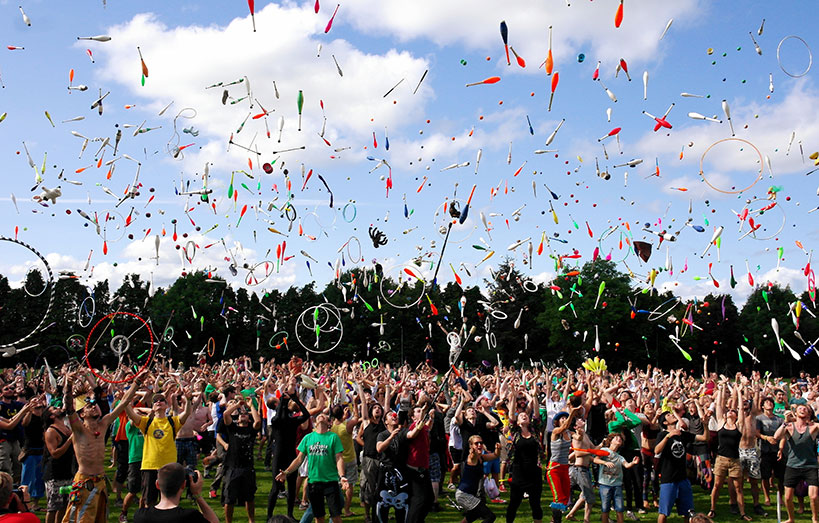 Where To Sell Custom T-Shirts During the Summer
If you already have a merch design or are planning to make one for upcoming events, these are some of the perfect places to sell your custom shirts.
Whether running for a cause or collecting garbage for the environment, fundraisers are excellent outlets to sell your customized t-shirts. Participants would want memorabilia of their efforts, and you can provide that. It's also a big plus if you donate some of your revenues to the same fundraiser after the event.
Fans want to show their support as visibly as possible. Some create banners, while others wear t-shirts with their team's logo. They can use your design to hype up their favourite team, big or small.
Get in touch with a community of supporters and offer to create an exciting design for upcoming sporting events.
Summer's filled with county fairs that come with farmers' markets, music festivals, and celebratory parades, providing you with many opportunities to create custom t-shirt designs. Plan and coordinate with organizers to set up a pop-up shop during the event.
The best thing about fairs and festivals is that they're primarily annual events, so you can already prepare for next year after the one you're attending.
Kids love summer camps, and you can help them cherish that memory by creating custom t-shirts for them. Connect with summer camp organizers and make shirts they can distribute after registration or sell at their shop.
Summer is the season for family vacations. You can create family-friendly designs so families can have a uniform for their adventures, whether at the beach, mountains, or anywhere else. Uniform shirts are also helpful so family members can see each other among the crowd.
Pro Tip

"You can go beyond customized t-shirts so customers can flaunt your design in various ways. Tote bags and caps are also popular among festival and event attendees."

Launch Your T-Shirt Business with R&P Prints
Customized t-shirts are excellent items to sell during the summer when people are mostly out and having fun. By observing the steps above and choosing the right venue, you could have a successful summertime project. It can even potentially spark an idea for a long-term small business venture.
For cheap t-shirt printing with a quality and professional finish, check out R&P Prints! We provide embroidered and silk screen printed t-shirts, whether for personalized gifts to families or products for a startup t-shirt business. Contact us today to get your summer business rolling.
Sell your hot designs with R&P Prints! We specialize in silk screen printing and embroidery and guarantee to provide outstanding print results for every item.
FAQs on Selling Shirts for Summer Festivals and Events
1. How long do screen prints last on a shirt?
Screen-printed designs tend to last the entire lifetime of the shirt, granted that the wearer takes good care of it. Fading may occur if the wearer doesn't wash the shirt correctly.
2. How many colours can you use in screen printing?
Generally, you can print as many colours as you want. However, many colours will require additional screens, which might cost more. If you're on a budget, consider using a maximum of two to three colours.
3. Why are bulk orders cheaper for t-shirts?
Most t-shirt printing businesses offer discounts for large orders. It saves them time and money to use the same resources for many orders instead of just one shirt. Companies may also cut down the cost of shipping fees if you order t-shirts in bulk because it's more cost-efficient to deliver more in one go.