Things to Keep in Mind When Designing Custom T-Shirts
Posted on 03 May 2019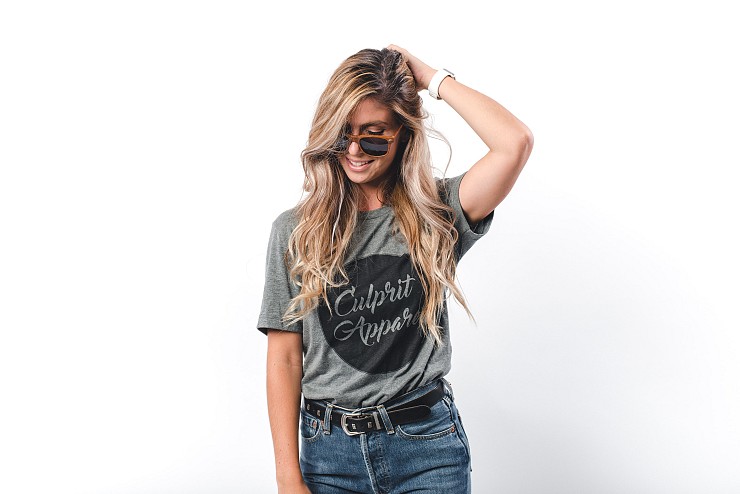 There are a number of reasons why you might be looking for custom t shirts in Toronto or screen printing services. No matter the reason you should rely on R&P Prints for quality silk screen printing services for custom t shirts that are designed using the best products on the market.
We carry a wide range of clothing products for men, women, youth, and children as well as accessories, bags, and scarves, that can all be screen printed on using our state of the art manual and automatic equipment. The products we carry come in a variety of colours and sizes suitable for all of your needs, whether you're looking to order custom clothing for,
Employee uniforms,
Uniforms for camp goers,
Promotional material,
Or the perfect gift.
No matter the occasion, we have a number of options for you to choose from, and would be happy to discuss them with you especially if you're not sure what would suit your needs best. With our online catalogue you can go over all of our products and see their specifications (like what material they are made from) as well as what colours they're available in.
Simply add the clothing you are interested in to your cart and then fill out our online form for a free estimate. On the form you can describe what kind of design you are looking for as well as your budget and deadline for when the product should be completed by. From there, one of our representatives will be in touch with you in order to discuss the details of your project further as well as provide you with a free estimate.
Creating Your Own Custom Apparel
Coming up with a design can be difficult depending on what you need custom apparel for. For instance, it's probably easier to design custom clothing for kids than it is to come up with a design for an employee uniform.
When it comes to creating your own t shirt design or any kind of custom apparel, it's important to keep these factors in mind:
What will the apparel be used for – the sales team, promoting an event, free giveaways, promoting brand awareness, etc.?
Get some inspiration by looking at other designs out there and seeing which ones you're drawn to – try to come up with a number of ideas and options to choose from so that you can narrow down your options later.
It's important to know your budget, get an idea of how many you need, and in what sizes.
Once you have a general idea about these details, our on-site graphic designers can help you with the rest. With their expertise and know-how they can work with you to come up with a quality t shirt design that you'll surely be satisfied with.
Branding Considerations
As a business owner, it's important to have a strong brand presence so that customers can easily recognize and remember your company. Often, it can be hard to come up with a catchy logo or colour scheme that will truly set your business apart from the others and draw the attention of your customers with a catchy design.
If you're looking for screen printing services in an effort to rebrand, or are just starting out and are looking for a company to help you get your brand out there, then we can help. With the aid of our on-site designers, you'll be able to design the perfect logo for your business.
But before even getting to that stage with our designers, you might want to consider a few things and make some decisions about how you want your design to look beforehand. When it comes to your company logo you'll want to decide whether it'll be font-based (like IBM), an illustration (like Apple's apple design), or an abstract graphic symbol (like Nike's unmistakable swoosh).
To help you choose, consider the following:
What your company's message is – try writing this out in a single sentence and thinking of an image that relates to it. Keep your company's message in mind when designing a logo.
Look at the logos of other companies in your industry and determine how you want to stand out; for instance, if they are flashy, do you want a design that comes off as more conservative?
Consider that your logo will appear in many places – your company website, stationary, and on custom printed apparel – and that it needs to be functional as well as visually pleasing. The simpler the design, the easier it'll be to get your logo on multiple platforms, including a custom t shirt.
Don't use clip art or any kind of free art that you can find online – not only will it look cheap but there's a strong possibility that someone else may use the same art as well, meaning you can be confused for another company.
Trends often change, so it's not a good idea to design your logo with a certain trend in mind – try to aiming for a timeless look that can be adjusted with minor changes over time.
Try not to use too many colours as your logo will look messy and will also be difficult to reproduce in smaller sizes, as well as more expensive because you are using more kinds of ink.
With a general idea of what you want to do with the above points, you'll be able to talk to our designers who can help you visualize the missing pieces.
R&P Prints: Quality Screen Printing in Canada
The right uniform with a catchy logo can go a long way towards building team spirit as well as getting your name out there. R&P Prints is dedicated to providing quality customer service that offers affordable prices, convenience, and satisfaction that leaves customers coming back. Click here to find out why we're a well-recognized name across Canada and how we can help you when you are looking for screen printing in Toronto and the surrounding area.