Tips For Designing Custom Tote Bags
Posted on 08 February 2023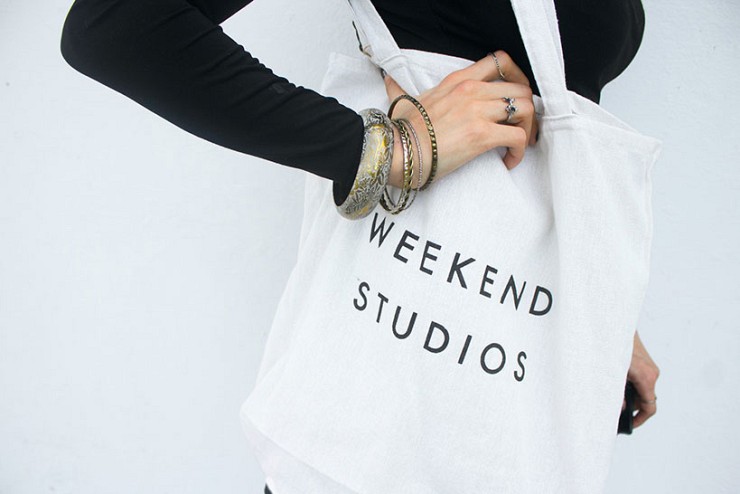 Why custom tote bags? There are as many reasons as there are benefits of having a tote bag handy. Actually, there are more. If you're giving away or selling custom-designed tote bags, you've now put your business or brand name out into public places where people are shopping, going to work, working, working out, etc.
Tote bags are the perfect medium for carrying many items of the same or varying weights and sizes. And because they are needed in so many everyday activities, they are constantly used. So when you design your own tote bag, you can rest assured that whatever you design – be it your corporate logo, influencer social channels, an inside joke between friends, creative artwork or witty catchphrase – it will be seen by everyone, everywhere in the vicinity, over the lifespan of the tote bag. Which means scores of people if you choose an eco-friendly tote made by one of the best textile manufacturers in the world.
That's exactly what happens when you partner with R&P Prints Canada. We carry several types and sizes of tote bags at varying price points, some that are suitable for both embroidery and screen printing, some that are print only, but they are all eco-friendly made of recycled and/or sustainable natural fibres, and the bags and screen prints or embroidery have top-quality durability.
More Advantages, Plus the History of the Tote Bag
In case you're unfamiliar, a tote bag is a large bag with long handles attached to its sides. The term "tote bag" is said to have first emerged around the beginning of the 20th century, based on the English word "tote," which means to carry around.
The design of the modern tote bag hasn't changed much since it was first introduced by L.L. Bean in 1944 as a bag for carrying heavy blocks of ice. Its versatility and utility for carrying several different items became obvious, and the tote bag is now a staple fashion and shopping accessory.
Some of the benefits of tote bags include:
Their simple design makes them cost-efficient.
Totes are eco-friendly, washable and reusable.
Tote bags are practical and easy to carry because they are made of light materials that, conversely, can carry heavy items; and they can be worn on the shoulder (without creating back sweat like a backpack) or held in your hands.
They can be used in a grocery store, at the beach, as a laptop bag, book bag, etc.
If treated well, a tote bag's durability can give it eternal life and usefulness, both to its user and your brand.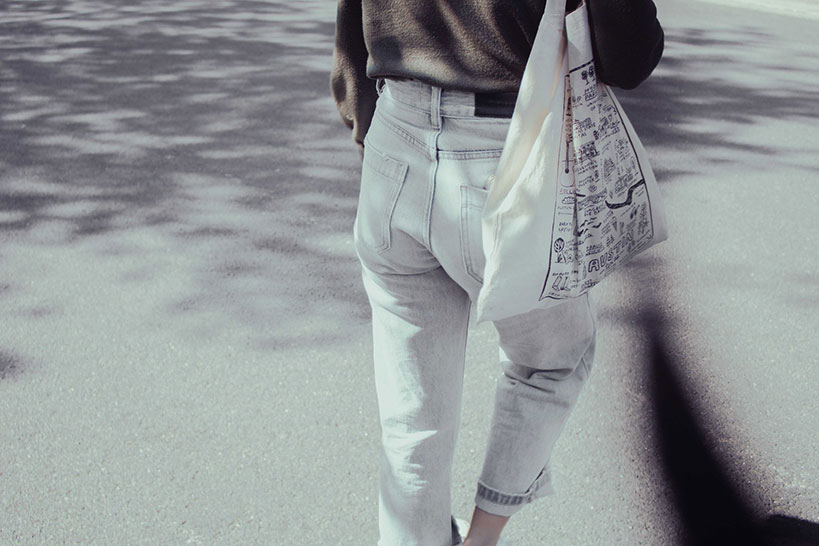 Tips for Designing Custom Tote Bags
There are both reasons and styles to designing a custom tote bag, t-shirt or hoodie, and both have to be thought about carefully before putting in a large order and even when you're taking advantage of Prints Canada's low minimum order quantities to give out custom totes as gifts for your colleagues and friends.
Here are a couple of universal tips on how to design a print for a tote bag or apparel:
Have your image ready. Whatever you want to appear on your tote, ideally, you've created/designed it in a vector-based program (in which visual images are created from geometric shapes) with a minimum of 300 dpi and have it saved as an image file like .jpeg or .pdf. These images scale well, meaning they look good when stretched to any size, which is crucial in screen printing – your design has to capture attention in a good way.
Matching your design and tote bag sizes. If your tote bag has more length than width, go with a vertical design and vice versa; a horizontal design looks better on a wider tote.
Place your design strategically. Consider how intricate your design, logo or saying is, scale it for optimal visibility and place it accordingly (within reason, see the "Your Logo or Statement on a Tote" section). The area of focus of your design may not be its geometric centre, so centring your design to the tote bag may not be the best place for it. Depending on your design and the look of the final product, you may want the focus of your design at the geometric centre of the tote bag.
Now that you have the basics, here are tips on some of the different styles of design you can use on tote bags or custom-designed clothing products.
Your Logo or Statement on a Tote
There's a fine line to walk when designing a tote bag with your logo (or a statement) to reinforce or create a brand identity. On one hand, it must be big enough to be visible from a distance; on the other, stretching the design out as much as possible (making it as big as possible) may have the opposite effect, making it harder to make out the saying or your company name/logo. The font used also plays a factor here, as does the presence of an image or artwork. The more imagery used, the larger (generally) you can stretch your design.
If you are going with a logo design on a tote bag, you can either:
Make it unique, specifically for the tote.
Use your exact logo as it appears on your other merch, swag, website, communications, etc.
Create a design + logo that's different but similar to how it appears on other items as a complement to them.
Showcasing Your Artistry on a Tote Bag Canvas
Screen print designs featuring your artwork can be minimalist with one colour and thin-lined, empty images or more colourful, detailed and filled-in artwork. Contrast is key. If you are going colourful, choose a neutral-coloured (white, beige, black) tote, while one-colour, minimal designs tend to work better on coloured totes.
Prints Canada – Your One-Stop Shop for Printed and Embroidered Totes, T-Shirts & Apparel
At Prints Canada, we are committed to providing the best client service. To that end, this is what we offer on all of our screen-printed and embroidered clothing and accessories:
The highest-quality garments. We only carry products from the best clothing manufacturers ( brands like Nike, Gildan, Callaway, etc.) and continually reinvest in leading-edge printing equipment and software.
The guaranteed lowest prices in Canada.
Free delivery everywhere in Canada and below retail delivery costs to the rest of the world.
Low minimum order quantities - as low as 12 pieces.
Extended business hours, on-site graphic designers and live chat with screen printing experts.
We're also committed to delivering your custom-printed or embroidered tote bags, t-shirts, uniforms, merch, swag and memorabilia with quick turnaround times.